MSI CX61 2PC Multimedia Notebook Features New Generation GeForce GT 820M Maxwell Discrete GPU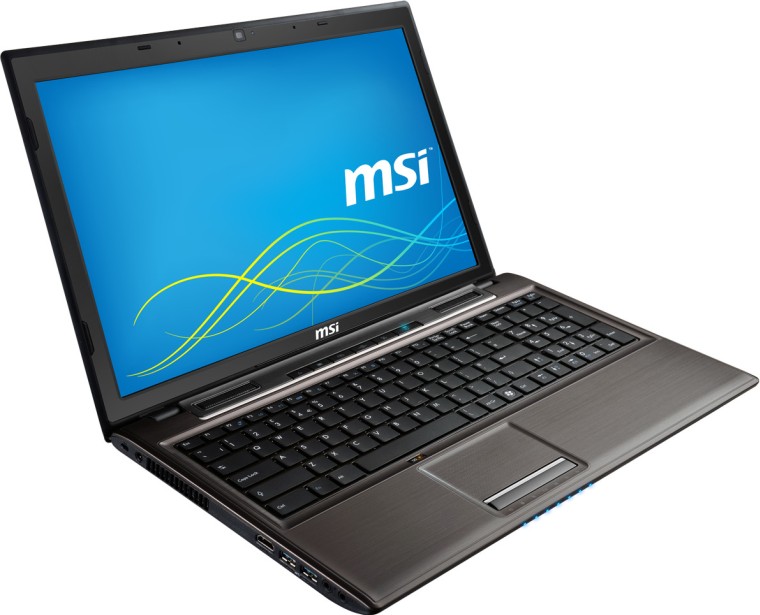 MSI's new multimedia notebook, the CX61 2PC offers high performance with the latest generation of NVIDIA GeForce GT 820M graphics card. It can act as a regular laptop or be used in docking stations to access desktop functionality.
SI has just released the MSI CX61 2PC Multimedia Notebook, which is aimed at business users, casual gamers, and consumers seeking for a solid all-around notebook. The MSI CX61 2PC is one of the first notebooks to have NVIDIA's new GeForce GT820M discrete graphics processor, which is combined with Intel's Haswell Quad-Core CPU. Find out more about the product's features, specs, and availability in the sections below.
Features and Specifications of the MSI CX61 2PC
The new GeForce GT 820M discrete graphics engine with 2GB of RAM is one of the key highlights of the MSI CX61 2PC laptop. It is not the fastest of the GT 800M series, but it is the new Maxwell chip, which is manufactured on a 22nm process. On 3D Mark Vantage, it received a score of P5200, and on 3D Mark 11, it received a score of P1500. DirectX 11 and NVIDIA PhysX are also supported. Casual gamers will like this laptop thanks to its discrete graphics processor. Aside with the new graphics engine, it also has an MSI Audio boost solution dubbed AMP or Audio amplifier, which includes gold jacks and delivers next generation cinema-grade sound.
The MSI CX61 2PC has a crisp and business-like design that makes it seem low-profile yet performs well in both business and leisure gaming. The fast launch buttons are located on the right side of the keyboard, making it easy for users to activate WiFi, disable the touchpad when using a USB mouse, and engage turbo battery mode while in battery mode. The gray tone gives the CX61 a professional look and feel.
In greater detail, the MSI CX61 2PC comes pre-installed with Windows 8.1. It has a great 15.6-inch anti-glare display with a 1366×768 HD resolution or a 1920×1080 Full HD resolution to pick from. Of course, Full HD is the superior choice, but it will most likely be more expensive. A 4th generation Intel Core i7 or i5 CPU is installed, along with 2GB DDR3-1600L RAM that can be upgraded to 16GB. It also has a GeForce GT820M discrete graphics processor with 2GB of RAM, as previously announced.
A single HDD slot drive and a DVD Super Multi optical disk drive are included in the MSI CX61 2PC. I recommend replacing the hard drive in this laptop with the new WD Black2 Dual Drive, which allows you to insert a 120GB SSD and a 1TB HDD in a single SATA slot. There are also two USB 3.0 ports, one USB 2.0 port, an SD card reader, VGA and HDMI 1.4 connectors, mic and headphone jacks, a 720p HD camera, and two channel speakers.
A Gigabit LAN and 802.11 b/g/n WiFi connections are also included in the MSI CX61 2PC. A 6-cell Li-Ion (4400mAh) battery and a 120W small and light power adaptor power it. With the battery attached, it measures 383mm x 249.5mm x 32.3mm and weighs just 2.5kg. Because it isn't an Ultrabook, don't expect it to be light.
Availability and Price
As of this writing, MSI has not revealed the MSI CX61 2PC's manufacturer's recommended retail price. However, the laptop is likely to be released in the next weeks or months. They might be waiting for NVIDIA to make the new GT800M and GTX 800 series Maxwell discrete graphics processors official.
As soon as additional information about this laptop becomes available, I'll update this site.
UPDATE: The MSI CX61 2PC-499US is now available for $699.99 with free delivery at this location. Prices are subject to change at any moment and are determined by the merchant. Here's where you can get the most up-to-date pricing and availability.
Author Information
Colin Dean Dean Colin Dean Colin Dean Colin Dean Colin Dean
Dean Colin is the founder of TheBestLaptops.net, a website where he analyzes cutting-edge technology. He is an ardent reader and internet fan.