Inside Robert Sarver's 17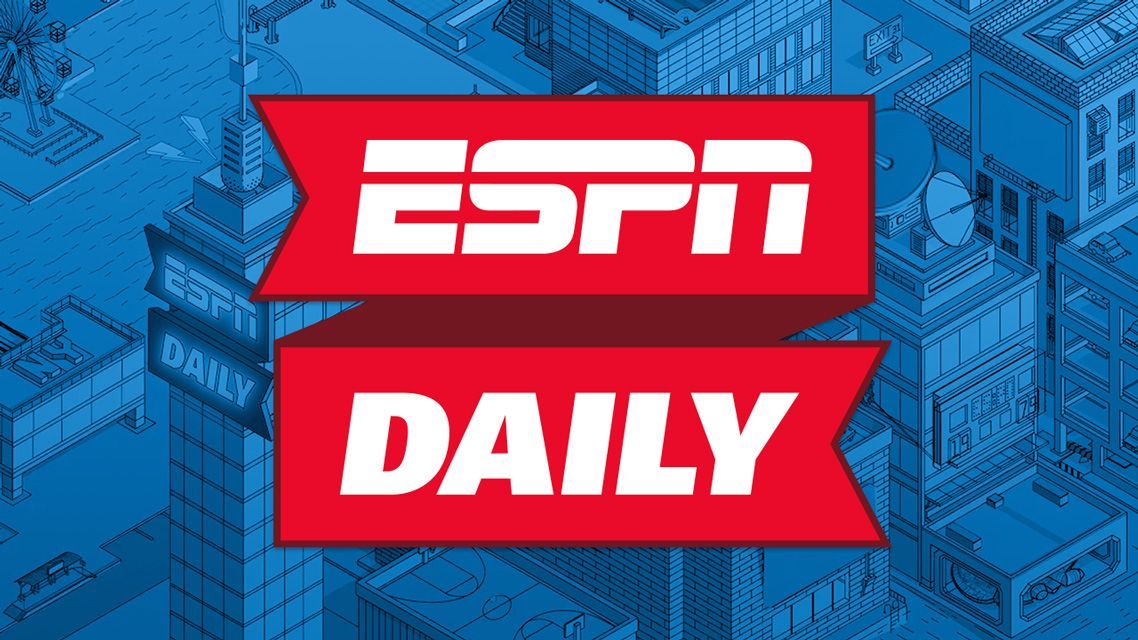 Robert Sarver founded the NBA's Phoenix Suns in 1992 and has built an organization with a global following. He is known to be one of the most successful owners in all of sports, but his journey to success didn't come without setbacks. One particularly difficult time was when he had $17 million on him at any given moment while paying out players and staff on deadline day. Using some creative accounting, Sarver managed to keep it together until he found something promising next year: esports!.
The "suns nba" is a new documentary that follows the life of Robert Sarver, who owns the Phoenix Suns. The film will be released on September 7th, and it has been receiving positive reviews from critics.
EARL WATSON, IN JUST HIS THIRD GAME AS THE SUN'S HEAD COACH, FACED A DIFFICULT CHALLENGE ON THE EVENING OF OCTOBER 30, 2016, AT TALKING STICK RESORT ARENA IN DOWNTOWN PHOENIX, IN HIS THIRD GAME AS THE SUN'S HEAD COACH, FACED A DIFFICULT CHALLENG
For years, the youthful Phoenix Suns had struggled at the bottom of the NBA rankings, missing the playoffs six times in a row while cycling through head coaches. Watson was the fourth in a row to win the award. Despite this, the Suns were keeping pace with the eventual NBA champions, leading by 13 points in the first half. But it was short-lived. The Warriors grabbed command in the fourth quarter and cruised to a 106-100 victory, putting the Suns to 0-3 on the season.
Suns majority owner Robert Sarver approached the coaches locker room after the defeat, according to Watson of ESPN.
"You know, why does Draymond Green get to go up the court and yell [N-word]?" Sarver, who is white, is accused of saying.
Watson, who is Black and Hispanic, informed Sarver, "You can't say that."
"Why?" Sarver was the one who responded. "[N-word] says Draymond Green."
Watson said, "You can't f—-ing say that."
The incident reveals a pattern of behavior that Sarver has shown often since purchasing the Suns in 2004. Sarver's corrosive and occasionally hostile environment was described in interviews with more than 70 former and present Suns workers over the course of his 17-year career. According to ESPN, he has routinely used racially offensive words in the workplace. Employees described improper and sexist behavior, such as Sarver sending around a photo of his wife in a bikini to coworkers and discussing times his wife performed oral sex on him. Some have said that the Suns' former owner created an atmosphere in which workers felt like they were his property, even asking one lady if he "owned" her to see whether she worked for the team.
"The amount of bigotry and prejudice shown by Sarver is beyond the line," one Suns co-owner remarked. "As a business owner, it's humiliating."
"There's virtually nothing you could tell me about him from a sexist or racial angle that would surprise me," a former Suns basketball executive said.
Sarver denied using racially inappropriate remarks via his legal team. "I've never used the N-word or referred to anybody or any group of people as such, either vocally or in writing. That is not a term I use. It's disgusting, nasty, and degrading, and it goes against everything I believe in."
Sarver did admit to using the term many years ago. Sarver indicated via his counsel that "on one occasion a player used the N-word to illustrate the necessity of having each other's back." "'I wouldn't say n—-a, but I would say we're in the foxhole together,' I said. A few minutes later, an assistant coach came me and warned me that I shouldn't repeat the term, even if I was citing someone else. I apologized right afterwards and haven't spoken anything since. I've never used the term "n-word" in my life."
Sarver and his attorneys said that during the Oct. 30, 2016, game against the Warriors, he did not have that chat with Watson, but rather with a Suns player who had gotten a technical foul for allegedly uttering the N-word during the game. Because Green had uttered the phrase during the game, Sarver stated he pushed the player to challenge the technical call; the technical foul was ultimately revoked by the league.
"This is simply incorrect," Sarver said of Watson's account of the encounter. I remember the game and the issue vividly. Of course, I've never used the term. I uttered the 'N-word' without speaking the whole word throughout this exchange. The phrase itself had never occurred to me.
"Let me be clear: I never stated on that night (or anytime) that I should be permitted to use the N-word just because a player or a Black person does."
Through his agent, the player told ESPN that he believes using the N-word led to the technical penalty, but that he does not remember interacting with Sarver that night. There was no one else in the room when Sarver made the remark, according to Watson.
Several current and former Suns workers told ESPN about how they believed other members of the executive team contributed to a corrosive and occasionally hostile work atmosphere. While no one claims Sarver was engaged in the occurrences, many people believe his actions led to a culture that influenced how other supervisors treated their staff.
Sarver has been interviewed by ESPN on many occasions regarding his time in Phoenix. Sarver and the Suns management were also provided written questions by ESPN. A flurry of activity erupted as a result of the outreaches. Some of it was open to the public: Sarver and the Suns submitted three comments to ESPN on Oct. 22 and tweeted variations of them, denying any wrongdoing. Sarver also retained the services of a law company, which wrote four letters to ESPN's legal department.
Other Suns workers were contacted by ESPN, including general manager James Jones, who released a one-sentence comment, saying, "None of what's been mentioned reflects the Robert Sarver I know, respect, and like — it simply doesn't."
The Suns' president and CEO, Jason Rowley, defended Sarver: "This story is utterly absurd and untrue. It bears no resemblance to the Robert Sarver with whom I've worked for the last 15 years. He is neither a racist nor a sexist."
The NBA has not "received a report of wrongdoing inside the Suns organization via any of our channels, including our confidential workplace misconduct hotline or any communications," according to spokesman Mike Bass.
Michele Roberts, the NBPA's executive director, said she was unaware of any accusations of misbehavior by Sarver or the Suns from players. "We haven't had much formal interaction with the team, and none that I can remember of with Sarver, other from [point guard Chris Paul] and James Jones."
Sarver is known to remark he is "brutal to work for," according to current and former Suns workers, a statement he has repeated over the years, even in job interviews. "I was paid a lot of money to put up with my s—-," Sarver told bosses.
"If the commissioner comes in and looks into what the f—- is going on in Phoenix," one current business operations staffer told ESPN, "he would be disgusted."
From Monday through Friday, presenter Pablo Torre gives you an inside peek at ESPN's most compelling stories, as recounted by the best reporters and insiders on the world. Listen
The Suns understood when they were pursuing free agent LaMarcus Aldridge in the summer of 2015 that he had young children in Texas and that playing near them would be intriguing. During the recruiting process, Sarver told two basketball operations staffers that the Suns needed local strippers impregnated by NBA players so that those players would have children in the Phoenix area and feel obligated to be closer to them, giving the Suns an advantage in free agency, according to the now-former staffers.
"He says a lot of things to elicit a huge response. Who's going to tell him he can't do it?" one of the former employees stated "He uses threatening language. He enjoys the discomfort of it. He enjoys it when people know he's in command. He wants to be in charge. He wants to be in charge of every circumstance and person."
Sarver denied making either statement in a letter from his legal team.
"The answer is a resounding no. That was not anything I ever stated. Period. Aldridge was torn between playing for us or for San Antonio. I found out that one of the reasons he chose San Antonio was because he had relatives there. We were disappointed that we were unable to sign LaMarcus, and I expressed my disappointment."
Sarver pantsed former Suns account executive David Bodzin in front of more than 60 colleagues during the team's ALS Ice Bucket Challenge in August 2014. This allegation was corroborated to ESPN by a former senior basketball staffer and a former senior marketing employee. An HR employee grinned and added, "Please don't sue us for sexual harassment," according to Bodzin.
"I didn't know what to say," Bodzin told ESPN. "In that scenario, what does a 25-year-old say?" 'OK,' they say.
"I was completely shell-shocked. And every year that passes since I've thought about it makes me angrier that I didn't come forward about it. My influence was limited, and I believed that if I had said anything as an account executive, I would have been banned from the profession."
Sarver, via his lawyers, stated: "I'd want to express my sincere regret to David Bodzin. This event happened seven years ago, and I remember it well. I never intended to hurt or offend anybody, and I definitely did not want to disgrace Mr. Bodzin. At the moment, I assumed that everyone in the room was laughing at me. A little while later, I realized that this was improper. This was all my fault, and it was a clumsy effort at humour."
---
Friday, Nov. 5: 7:30 p.m., Knicks vs. Bucks; 10 p.m., Pelicans vs. Warriors
Wednesday, Nov. 10: 7:30 p.m., Pistons at Rockets; 10 p.m., Heat at Lakers.
All timings are in Eastern Standard Time.
Sarver stormed into the coaches locker room after the game and unloaded, berating head coach Igor Kokoskov and his assistants, demanding explanations as to why they didn't "make any modifications" to stop the massive Grizzlies center, according to employees.
Joe Prunty, who did not reply to a request for comment, piped out, stating the Suns had made many in-game changes, including fronting Valanciunas, double him on the catch, and detailing other basketball details.
"Joe begins throwing everything at him, and the man has no understanding what any of it means," one former coach alleged, with facts verified by others in the room. Sarver, enraged, marched to the door and yelled, "No modifications!" as he walked out.
Kokoskov, who refused to comment, and his subordinates were sacked less than a year after starting work in Phoenix.
Similar outbursts occurred so often, according to one former longterm colleague, that he lost track. "He was always interfering and attempting to coach himself or going into the coaches' office at halftime and writing X's and O's on the board and telling them they needed to do this and that."
Sarver's propensity of second-guessing coaches includes working with then-rookie Ayton on 3-point shooting, an aspect of Ayton's game that the coaches didn't feel should be his priority, according to then-coaching staff members.
Sarver stepped into the training room again that season to discuss X's and O's with rookie guard Elie Okobo. Jamal Crawford, a seasoned guard, exited the room.
"'I can't f—-ing listen to this s—-,' he muttered as he stood up from the table and stormed out of the room. 'I've got to get out of here,' says the narrator "a second ex-employee remarked The scenario was verified to ESPN by a former longtime worker in the room. Crawford remained silent.
One former Suns basketball operations worker who often worked with Sarver stated he still suffers from stress and anxiety as a result of Sarver's verbal abuse and late-night phone calls, to the point that he feels fear whenever the phone rings late at night. "I never felt at ease there," the employee said. "And I was there for quite some time. I wasn't even let go. If it helps put things in perspective, I left on my own. There's no longer any reason to be unhappy every day."
Former coaches and basketball operations staffers stated Sarver made uncommon and frequent requests, and throughout part of the 2018-19 season, he ordered Kokoskov's staff that they shouldn't keep pens, papers, notes, or anything else in their hands on the sideline. They had no choice but to stand and applaud.
Sarver was questioned by ESPN regarding his contacts with the club, but the questions remained unanswered.
"It was a circus," one former basketball operations employee remarked. "Guys are leaping about like crazy, and I'm getting messages from coaches all around the league asking, 'What are you guys doing?'" Another former basketball operations employee said, "It becomes more of a circus and, 'Let's get up and cheer and placate Robert instead of doing what our job is, which is trying to teach the basketball game,'" says the coach. A video of the coaching staff failing to properly fist-bump went viral.
---
MULTIPLE CURRENT AND FORMER SUNS EXECUTIVES TOLD ESPN that members of the Suns management team contributed to the organization's toxicity at work.
Two former workers said in 2017 that a white male executive dubbed a Black coworker "Carlton," a reference to the character from the 1990s television program "Fresh Prince of Bel-Air." He jokingly told a coworker to "do the Carlton" for him on at least one occasion. According to the staff, the black coworker informed the white CEO on many times to cease calling him that name and that he would not dance for him. One former employee described the company as "very racist."
When approached by ESPN, the executive denied instructing the employee to dance and said he was never told to cease referring to him as "Carlton," characterizing their relationship as "jovial" and "one of friendship and respect."
After being physically attacked by a male coworker outside of the workplace, a female coworker went to HR out of concern for the employee's safety, according to one female ex colleague. According to the two, HR spoke with the alleged victim and decided that simply moving her desk would solve the problem. The alleged victim said there were two rows of desks at the time, each with a partition between them, and hers was exactly next to the male coworker's. She was relegated to the second row. "I couldn't get away," she said, adding that if she got up, he would be right there, perhaps within 10 feet. "It was all in good fun. This is a complete farce."
There was no investigation, as far as the employee is aware. The Suns informed ESPN that they were unable to "take any action" because "both workers refused to talk with HR and neither employee exhibited an interest in the Suns intervening in the issue." "Neither employee was instructed to'move [their] workstation' to remedy the domestic problem they were experiencing," the Suns said.
Three individuals informed ESPN that the employee's desk had really been relocated.
Get access to special original series, premium articles from NBA insiders, and the whole 30 for 30 collection, among other things. Sign up today to have access to all of ESPN+'s features.
Several workers, particularly women, told ESPN that they had been exposed to or witnessed verbal abuse from male bosses.
"I believe as women, we're used to the likelihood that we'll be sexually harassed at some time when we enter sports," the female former marketing staffer said. "However, the verbal abuse and feeling like I wasn't human were the hardest parts for me."
Female workers reported improper remarks by management, according to many former employees. These public instances of maltreatment and contempt were a recurrent source of worry for many women across the firm.
A former Suns vice president who seemed inebriated, according to one female former sales employee, asked her how many members of her department she had slept with and about a certain coworker's genitalia.
She told ESPN, "It was unpleasant because I hadn't had sexual relations with anybody on [the crew], so it was extremely strange." "And that made me feel uneasy since my vice president is inquiring about my sexual past with other coworkers? That kind of stuff was virtually expected."
When approached for response, the executive said that such concerns had never been discussed with any of the company's employees.
One former marketing staffer recalls sitting in meetings with senior executives and hearing sexist statements about women, such as the requirement for women to attend certain events wearing low-cut shirts. "Then I'd remark, 'This isn't going to be a fruitful meeting for me.' 'I'm also uneasy,' says the speaker "According to the former employee. "'It's only a joke; get over it,' they'd say."
Women, according to current and former workers, are often undervalued and disregarded when they express their dissatisfaction, resulting in frequent exits.
"I felt like I was abandoning them, especially with the younger ladies," one female former employee stated. "I was remorseful about leaving. It was difficult. As a result, I was relieved to find that they were all gone."
Another female former employee added, "It destroys you." "I'm a hard person to break, and it did."
"It ruined my life," a third female ex-employee alleged. "I was thinking of killing myself."
Nearly a dozen current Suns executives have admitted to needing professional aid to deal with worry, sleep loss, and general diminishing well-being while on the job.
"I sobbed buckets of tears when I went to the psychologist," the executive stated. "And many of us are in the same boat. It's simply depressing."
Despite the team's recent success, one current employee claims the culture has continued to deteriorate.
"The culture is worse than it's ever been," the worker claimed, "at a time when people should be having fun and appreciating the achievement."
---
EVEN THE MOST SIMPLE OFFICIAL ACTIVITIES were viewed with suspicion.
Former employees told ESPN that some employees lied about working for the team on team-administered surveys because they were afraid of retaliation or thought the exercise was pointless: "There was no way in hell I was going to answer that thing honestly," one former human resources representative said.
Employees were advised not to submit complaints and not to come to the HR office; instead, they should meet outside the workplace, according to a second former HR rep: "'Let's go for a stroll,' I'd suggest. Because they're going to come after you if they see you here.'" According to the former rep, some workers indicated they were taking depression and going on medical leave due of problems with bosses.
The first former HR representative was added: "Unfortunately, HR is a location where most individuals go to get away from what's going on in their lives. You should be able to receive assistance there. However, it's a culture of complicity. I was a part of it. And I despise saying it."
Employees reported alleged issues to HR on multiple occasions a few years ago, according to people with direct knowledge of the interactions — including a complaint against Sarver for alleged comments to a female employee about how she looked in a dress and alleged racial discrimination raised by a Black employee regarding promotions for white colleagues — and were told shortly after that they were no longer needed.
"It completely ruined my life. I was thinking of killing myself." Former Suns employee who is female
Several employees said that they would not file a complaint with HR because they were afraid of reprisal. "That is common in our organization," a current business employee said. "If anything goes wrong, don't go to HR."
Another current employee stated: "No, that's the very last place you should go. Don't go to HR if you're having a problem." This feeling was shared across the company, according to the first former Suns HR representative.
"You want to do the right thing by the employee and make sure that their rights aren't being violated," the first former HR representative said. "But, in the end, the owner is the one who pays you. So you're a cop, right? 'You know, I'm not going to tell you this on the record, and we need to go out to the parking lot or somewhere, but I believe you should sue,' I'd say at times."
Two former business operations employees claimed they were routinely given severance compensation in return for signing nondisclosure agreements when dissatisfied staff stated they were contemplating legal action after being notified the company would be parting ways with them.
According to the second former HR representative, this technique was common: the company would settle when an employee threatened to sue or highlighted problems that may lead to legal action. The former publicist said, "They didn't want the publicity." "There were some persons who were dismissed in error. Then the folks who knew how to threaten to suit would be compensated. Those who couldn't navigate that terrain, on the other hand, would just vanish."
The representative went on to say, "I was hoping they'd file a lawsuit because I knew they'd win. So anytime the claims came in, I'd simply think to myself, 'Well, at least that individual is going to receive some money.'"
Although a few people considered going to court, there were many more who did not. A half-dozen former workers claimed they didn't file a complaint because they didn't have the financial wherewithal to fight the company in court, or because they were so exhausted by their experience that they simply wanted to move on.
"In the end, I was too scared and fatigued to pursue it," claimed a female former marketing employee. "My attorney even offered to undertake the entire case for gratis, but I was very devastated by that point. I couldn't sleep, eat, or function properly, so I decided to move on and accept the offer. I'm sorry I didn't pursue it further."
---
VISIT THE PHOENIX SUNS' OFFICIAL CAREER OPPORTUNITIES PAGE TO SEE WHAT THEY CALL THEIR MISSION FOR FUTURE EMPLOYEES.
Our aim is to "Provide the Finest in Sports, Entertainment, and Community Leadership," and our objectives are to "Win Championships and Create Sustained Success," according to the statement. By banding together around the following…
The team outlines its ideals on the right side of the website, under a large purple box: Forward Thinking. Accountable. Respect for one another. Integrity. Leadership. You're enthusiastic about our mission.
Each bullet point begins with a letter that forms out an acrostic: "FAMILY."
"Isn't that our motto? That's exactly what they want to force down our throats "explained a long-serving member of the team who just resigned.
"If anything has to do with revenue, we're 'family values,'" a current Suns executive added. "However, let me tell you, it is the largest s—- document they have in that area."
Sarver's legal counsel demanded that ESPN contact ten specified persons regarding Sarver and the group, among other things. Three of the ten have previously been approached by ESPN for comment. Five of the remaining seven people reacted, describing Sarver as "demanding," "hard driving," and "relentless." They all said that they had never observed or heard of Sarver engaging in racist or sexist behavior in their own lives.
"[Sarver] has constantly been on the side of women and the WNBA," Suns chief financial officer and general manager Jim Pitman said. Sarah Krahenbuhl, executive director of Phoenix Suns charities and vice president of social responsibility, stated, "[Sarver] isn't easy by any stretch of the imagination, but the way he pushes us is for the greater good."
From 2010 to 2015, Lon Babby, the Suns' head of basketball operations, said: "Robert is undoubtedly a demanding and, at times, unpleasant boss. But I can promise you that he is neither a racist or a perpetrator of any type of sexual harassment or maltreatment of women in any kind."
Before Sarver acquired the Suns in 2004, Golden State coach Steve Kerr helped introduce him to former NBA commissioner David Stern. Kerr was appointed the team's general manager in 2007 after working as a consultant, a post he resigned in 2010. Since then, he hasn't worked with the Suns in any manner. Kerr was a minority owner of the Warriors from 2004 until 2014, when he sold a less-than-1% ownership to become the team's coach.
"I never saw anything that implied racism or misogyny, and I was really astonished to hear those charges because that's not the guy that I know," Kerr said of their time together, which spanned 2004 to 2010.
According to persons familiar with the investigation, during Sarver's first decade on the job, a few members of the roughly 20-person ownership group considered having him fired. Outside legal counsel secretly evaluated the operating agreement that cemented Sarver's role as the team's "governor." However, outside counsel quickly informed Sarver that his contract essentially protected him from being fired unless he engaged in severe criminal activity or other equally heinous actions.
One high-ranking former executive remembered being persuaded that the agreement's wording was "bulletproof" and gave Sarver enough authority that deposing him would be tough.
According to NBA spokesman Mike Bass, the league office is unaware of any such conduct by Suns minority owners.
According to one former Suns executive, "In some way or another, all of [the owners] believe Robert is a good luck charm in real estate. He's quite competent at what he does for a living…. So it was his lack of discipline outside of basketball that always irritated me. He wasn't an f—-ing idiot, after all. He's now a sexist and a racist, but he wasn't always this way. He also behaved like a moron when it came to basketball. That was the thing that irritated me the most, since he was intelligent enough to know better."
Sarver's actions was described by another member of the ownership group as "not ignorant." "He's doing it to get power."
After earning the NBA's second-best record of 51-21 last season and reaching the NBA Finals for the first time since 1993, Suns staffers stated Robert Sarver's conduct hasn't changed in seventeen years.
The team's rising success is "bittersweet," according to a co-owner. "Being associated with him simply doesn't seem right."
The current Suns boss discourages individuals from working there, and he knows others who do as well.
Another current employee said, "I would not have accepted this position if I had known what I was getting myself into, and I wish I had. Never."
Related Tags
suns record 2020
phoenix suns mascot
phoenix suns roster
About Author