What Stitch's $21 Million Series A Means for Africa's Fintech Sector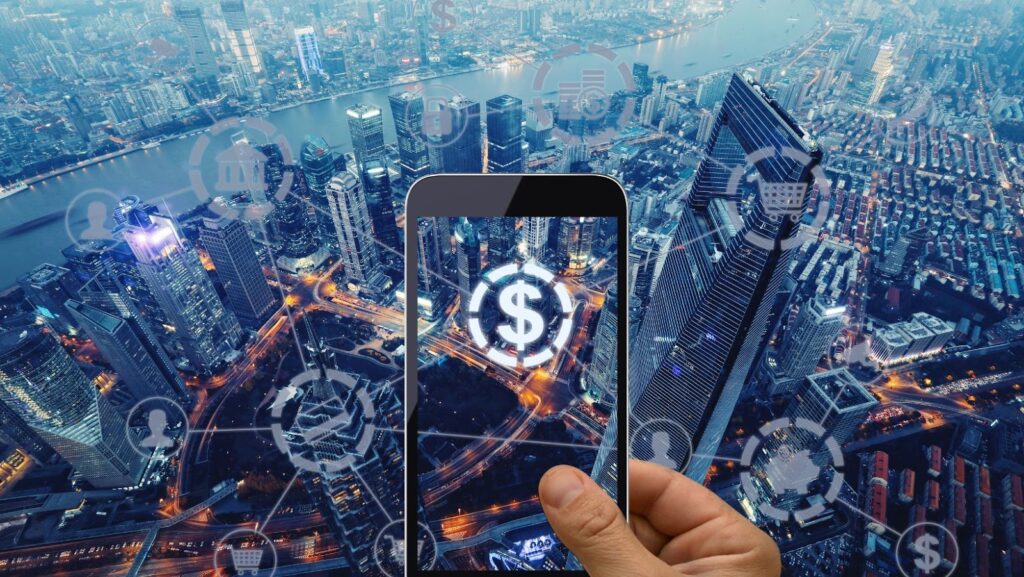 African fintech startup Stitch recently announced a $21 million Series A funding round led by Kleiner Perkins. The round was also joined by Naspers' Investment arm, Prosus Ventures, and Global Founders Capital.
This raise marks a major milestone for Stitch, as well as for the African fintech sector. Let's take a closer look at the details of the raise and its impact on the fintech sector.
Stitch announces $21 million Series A to enable Africa's fintech sector
Stitch, a Ghana-based fintech startup, announced that it has closed a $21 million Series A led by Founders Factory Africa, with participation from Lentus GPS and numerous other investors. This marks the largest Series A fundraising event ever in West Africa and brings Stitch's total funding up to $25 million to date.
This Series A represents a significant milestone for Stitch and Africa's fintech sector. It is the latest example of investors showing their faith in African startups and it will likely pave the way for further tech investment on the continent. Furthermore, stitch's success should encourage more successful funding rounds involving African startups in 2021 and beyond.
The bulk of this investment is expected to be used towards increasing financial inclusion across the continent, with increased focus on expanding into new markets in both sub-Saharan Africa and North Africa. This means that Stitch will soon expand its services to many countries with limited or nonexistent bank access – particularly those without established digital banking infrastructure. This could open up access to financial services for millions of people who otherwise have little or no access to such services.
Impact of Stitch's Series A on Africa's Fintech Sector
Stitch, a Nigerian based startup, recently announced a $21 million Series A from investors. This represents the largest funding round for a Nigerian startup in 2021.
This significant investment signals a positive outlook for the African fintech sector and its potential to create broader financial inclusion in the region.
In this article, we will explore the impact of the Series A on the African fintech sector.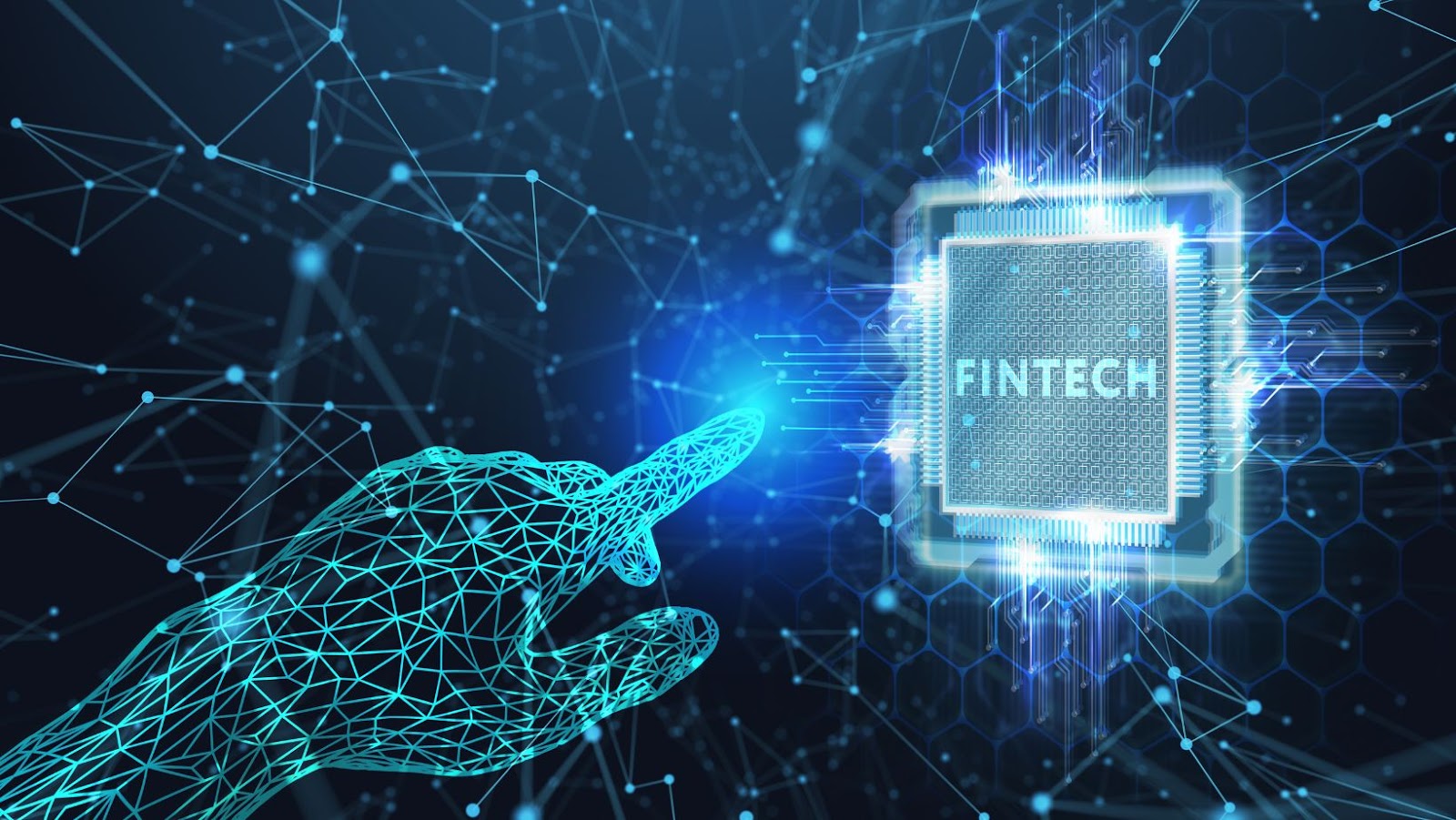 Access to capital for African Fintech startups
The successful completion of Stitch's $21 million Series A fundraising round has ignited a new wave of hope and opportuntiy in Africa's Fintech sector. However, direct capital access to African startups remains an ongoing challenge within the global tech startup ecosystem, given the substantial capital requirement to scale operations.
Stitch's success story demonstrates an appetite for African Fintech startups, and investors are willing to support them in their journey. With increased access to capital, this funding will bring entrepreneurs closer together in their mission to bring innovative solutions across various levels of financial services development.
By providing additional support regarding access to capital and resources, African Fintech startups will gain the necessary financial boost required for further scaling. This newfound confidence from investors should also inspire other potential investors looking to invest in viable prospects within the region's fintech landscape. With more investment opportunities available for growth-oriented initiatives, this can help reduce venture capitalists' risk and provide much-needed liquidity into a sector with significant potential but limited visibility into venture-level investments until now.
Expansion of financial inclusion in Africa
The African continent has seen tremendous growth in the fintech sector in the last decade. Mobile money, artificially intelligent chatbots, and blockchain-based solutions have become increasingly ubiquitous across the region. So stitch's $21 million Series A investment round is an exciting milestone for the company and Africa's fintech sector as a whole.
Stitch, a financial services platform designed specifically for Africa, aims to expand financial inclusion by making banking easier and more accessible. It has made significant progress since launching in 2017 – with its user base reaching over one million and partnerships with some of Africa's largest banks. The new investment will further build a reliable infrastructure so Stitch can reach more African people.
This injection of capital into Stitch demonstrates confidence amongst investors in their strategy, which is likely to be inspiring for other African fintech startups seeking investment. It also symbolizes trust that innovative technology companies can bring about meaningful social change and economic opportunity on the continent. Most importantly, this capital infusion strengthens Stitch's ability to expand its customer base and provide valuable financial services to populations that may have previously had limited access or costly channels to obtain them.
Overall this is an exciting development not just for Stitch but also the burgeoning African fintech industry, helping create new opportunities and expanded access across the continent's rapidly growing marketplaces.
Increased competition in the African Fintech sector
The recently announced $21 million Series A in Stitch, a fintech startup in Africa, will undoubtedly come with increased competition for African financial technology firms. With the increased influx of capital, entrepreneurs in the region can access valuable resources to scale their business. New and innovative products are expected to enter the market as existing players continue to look for ways to differentiate themselves from competitors.
Stitch's financing is part of a larger trend towards innovation within the African fintech sector. In recent years, many investors have begun looking more closely at startups on the continent and have become more willing to provide venture capital funding. Other investors have bet on success stories such as M-Pesa, Jumia and Flutterwave.
The increased investment and competition by Stitch's series A will benefit current established players and new entrants into the market. Established providers are likely to benefit from increasing efforts related to product innovation through heightened competition. At the same time, new entrants aim to capitalize on emerging opportunities presented by novel offerings such as decentralized finance (DeFi) products or blockchain powered payments solutions.
Overall, Stitch's successful fundraising marks an important milestone in Africa's fintech journey and provides further validation for those exploring possibilities around digital transformation across the continent. However, it remains unclear what implications this development may hold for incumbents. Still, undoubtedly increased competition will require them to up their game if they remain ahead of the curve in this rapidly evolving sector.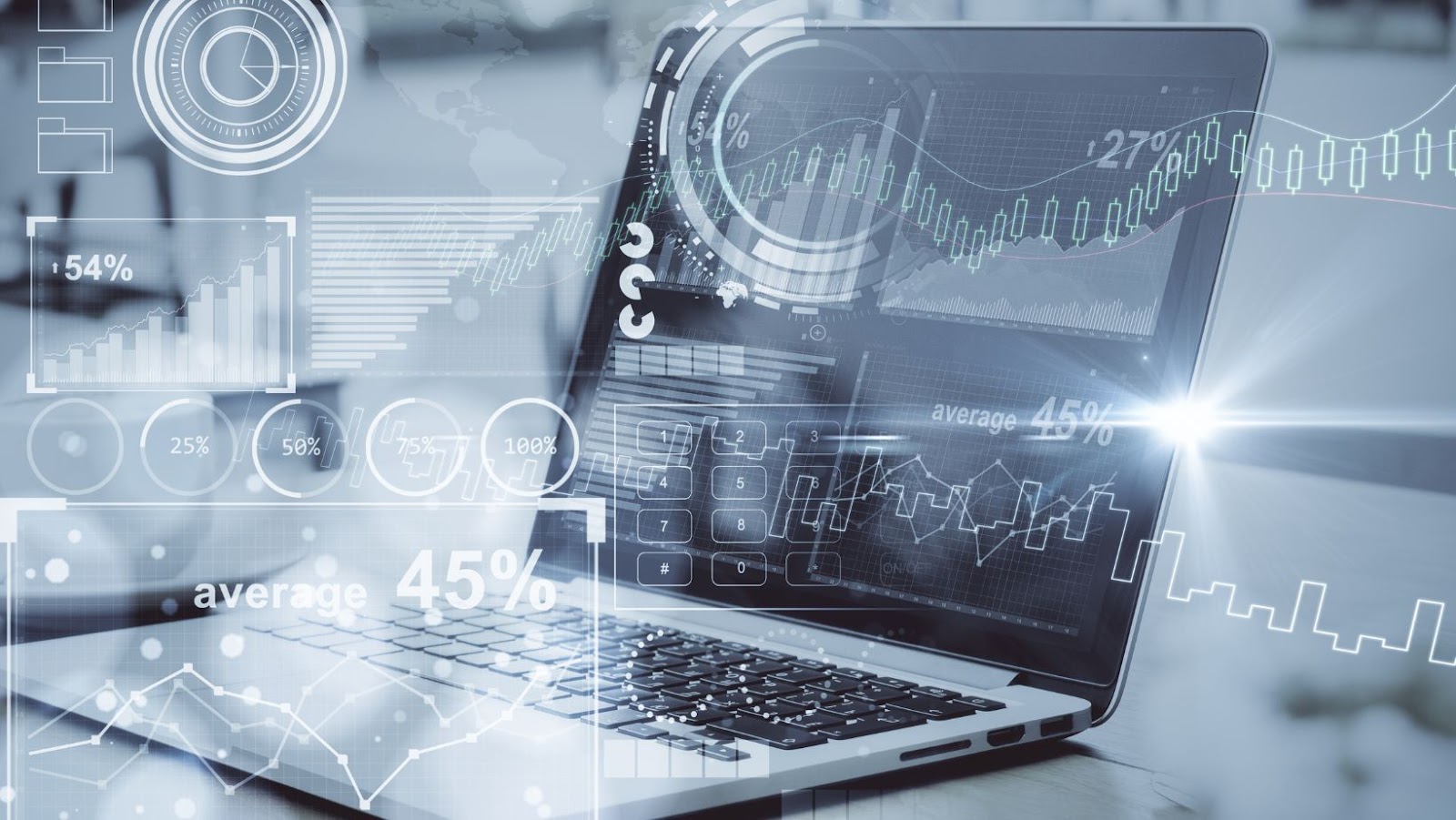 Challenges Facing African Fintech
The African Fintech sector has been growing rapidly due to increased access to technology and improved access to financial services. However, several challenges facing this sector still need to be addressed.
Stitch's recent announcement of a $21 million Series A investment is a positive step forward in enabling African fintech sector to expand and reach its potential. In this article, we will discuss the challenges facing the African fintech sector and how the injection of capital by Stitch is helping to address them.
Regulatory and legal hurdles
The easy availability of mobile and financial technology in the African market has created many opportunities for the burgeoning fintech sector. However, there remain certain regulatory and legal complications that continue to challenge the industry's growth.
Firstly, a lack of harmonization of regulation across countries creates 'regulatory divergences', making it difficult for fintech companies to scale their operations beyond borders. Regional bodies such as the African Banking Union attempt to develop harmonized rules and regulations that create a uniform framework for innovative technologies, but these initiatives have yet to be fully implemented.
Legal frameworks need an overhaul to address new technology challenges, particularly in anti-money laundering regulations, data protection laws, cyber security regulations and Sandbox innovations. Some jurisdictions are still not legally able to support digital payments platforms or other fintech services, hindering innovation. Furthermore, regarding data protection laws, regulators lag in developing sufficient safeguards against misuse of customer information by third parties.
For Africa's fintech sector to unlock its full potential, companies must find ways around these impediments to offer scalable products targeting international markets; this will require technical knowledge and strong partnerships with organizations with the relationships and understanding required to navigate these issues at local level.
Lack of infrastructure and technology
One of the major difficulties facing the African fintech industry is a lack of infrastructure and technology that can facilitate efficient financial transactions and meet customer demands. This technological infrastructure is needed for many fintech-related activities, such as secure payments, credit scoring, payment processing, data storage and analytics. Moreover, it is an essential building block for any device-bound financial services.
For starters, many countries in the region have limited Internet access. Low levels of Internet penetration in Africa have hampered its ability to expand digital solutions beyond traditional markets within Africa. In addition to powering solutions such as global remittances, domestic payments, contactless cards, or wallets, this may also limit Africa's ability to deliver more efficient technology-based services.
In addition to limited access to internet capabilities and digital applications, there is a lack of banking infrastructure in certain African nations compared with other regions. This includes physical infrastructure (e.g., ATMs) and software systems (e.g., account management systems for managing money transfers). Such gaps prevent businesses from quickly scaling up their operations, which slows their growth significantly – ultimately hindering economic expansion across the region.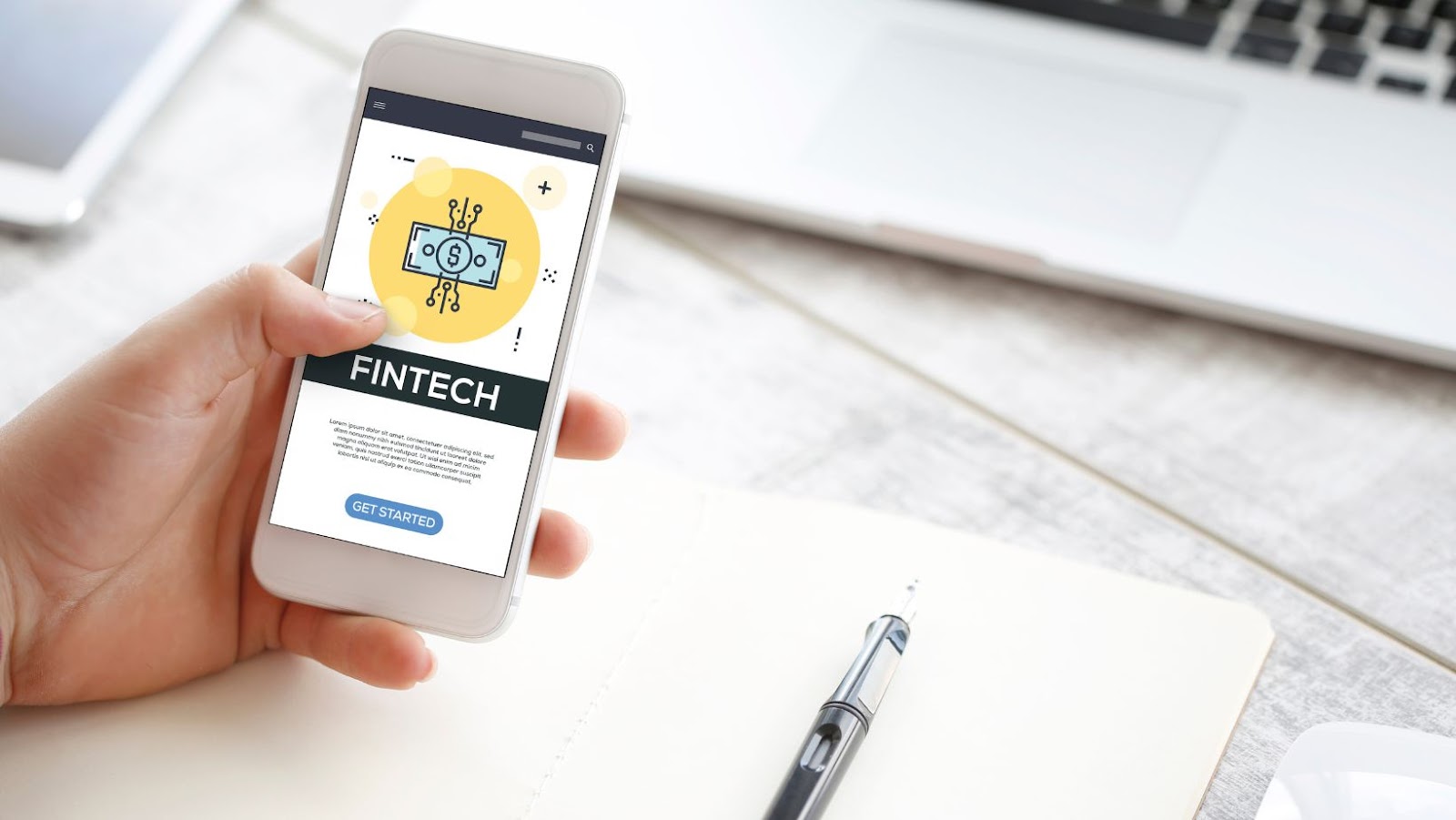 Limited access to capital
While the interest in fintech has grown in recent years, access to capital remains an issue. Investors operating out of Africa often find it difficult to access any debt or equity funding that could support their growth. This limited availability of capital puts African fintechs in a peculiar position as they must rely on external sources of capital from countries outside Africa. Furthermore, since startups usually do not have access to traditional banking services, potential investors must use alternative mediums such as crowdfunding and venture capital firms. Even then, most of these investments come with debilitating terms-of-service that limit how African business owners can use funds and manage their operations.
Funding for African businesses primarily comes from international private equity firms and venture capitalists outside the continent who are often unfamiliar with local operating procedures and customs. As a result, investing in certain parts of Africa tends to be considered riskier than other parts due to a lack of information or infrastructure resources which can compound the challenge of finding financing opportunities and investments. To mitigate this issue requires greater transparency among investing bodies and increased collaboration between local entrepreneurs, financial institutions, and other stakeholders involved in growing African economies through fintech solutions.
Conclusion
With its monumental $21 million Series A, Stitch is pioneering a new movement for African businesses seeking access to the world of financial technology. This is a huge leap forward for the African fintech sector, revolutionizing how businesses can access capital from foreign investors.
This Series A marks a landmark moment in Africa's financial history and will open up many opportunities for growth in fintech.
Summary of the impact of Stitch's Series A
The successful $21 million Series A funding round of Stitch, an African fintech company, will undoubtedly positively impact the African fintech sector. This marks the largest ever round of venture investment on a single African fintech, and will result in increased activity in the sector.
This influx of capital indicates that the continent is firmly in the spotlight regarding technological innovation and disruption. It is likely to attract other investors interested in investing in what is becoming an increasingly viable and technology-forward space.
The success of Stitch's Series A will enable them to expand their services, with access for more people across Africa. Stitch offers free mobile wallets, banked payments and digital loans to underserved communities, with potential for greater financial inclusion on the continent. With this additional funding, they will also be able to widen their outreach programs – which could lead to increased usage among younger generations who ultimately stand to benefit from improved access to banking technologies and digital financial services.
In addition, higher investment in Africa's fintech companies could mean more innovation from local development teams as they seek ways to improve their services and products. This could mean better products available for customers and an increased interest from tech-savvy people looking for a career in fintech, leading to more job opportunities across the continent.
Overall, Stitch's Series A will have positive implications for Africa's Fintech sector by providing new opportunities across competitive landscapes within markets such as Kenya, Ghana Nigeria and Ethiopia where technology trends are rapidly shaping consumer expectations – pushing current boundaries further still than previously thought possible.
Final thoughts on the future of African Fintech
As the move by Stitch signals, the African fintech sector is ripe for investment and collaboration with global financial players. So it's exciting to see startups from East Africa and Nigeria innovating for financial inclusion through mobile banking, remittance services, and digital currencies.
The potential for this sector to take off is an opportunity that cannot be overlooked. Further foreign direct investment will help to build a stronger economy and pave the way for Africans to have more access to credit and banking facilities. The ecosystem of fintech in Africa looks set to keep expanding in 2021.
Another element that has helped support this industry's growth is growing consumer demand – one of Stitch's stated goals is to provide access to credit where it has long been excluded from traditional lenders. This massive achievement can motivate many other African promising startups who will use similar services for their development projects.
The challenge now lies in providing these services at competitive prices and on a frequently used basis. Nevertheless, by harnessing further investors' attention, licensing agreements with financial regulators around the continent will increase visibility while balancing consumer protection standards across markets they are operating in.
Overall, this $21 million Series A round helps ensure the African fintech sector can make large strides towards reaching its full potential – giving more people access to financial tools such as lending, payments and digital currency exchange – while also setting up small-medium businesses (SME's) in various countries across Africa on a path towards success.
About Author