InstaDeep Plans to Use the New Funding to Accelerate its Growth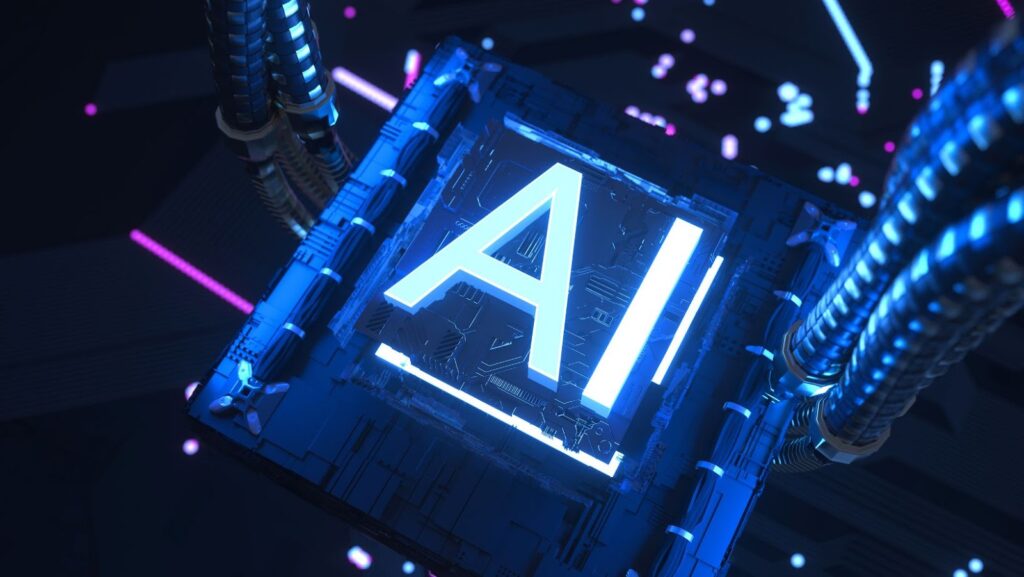 Tunisian enterprise artificial intelligence (AI) startup InstaDeep has recently announced that it has secured $100 million in Series B funding. This brings the total funding received by the company to date to $121 million.
The additional funding will be used to accelerate the company's growth and help it build out its suite of AI-powered services and solutions.
Tunisian enterprise AI startup InstaDeep secures $100m Series B funding round
InstaDeep is a global AI services company that provides enterprise-grade artificial intelligence solutions to its clients. With offices in London, Paris, Santa Clara and Hong Kong, the firm is committed to leveraging cutting-edge technologies such as machine learning and deep learning to address the most challenging business and technical problems.
Relying upon over a decade of academic research by leading experts in their respective fields, InstaDeep's portfolio consists of AI consultancy services, data science projects, AI product development and bespoke products designed for specific customer requirements. It's team of data scientists have led various projects for Fortune 500 companies around the globe ranging from facial recognition models for security purposes to natural language understanding (NLU) systems for customer service automation.
Recently, InstaDeep closed a series C funding journey with more than $23 million raised from international investors. The company's management team is expected to leverage these funds to accelerate its demand in existing markets while also expanding into new geographies such as Eastern Europe and Asia Pacific. Additionally, the funding will allow InstaDeep to invest more heavily in areas such as talent acquisition in order bolster its already impressive team.
Overview of the new funding round
InstaDeep is pleased to announce that it has secured a new round of funding as part of its continued growth and expansion. This latest round was led by global investors, including Samsung Next, Talis Capital and Partech Ventures, along with existing investors and partners, Lux Future Lab and Afric Invest.
This successful funding round brings the total investment in InstaDeep to more than $17 million since its inception four years ago. The new funds will contribute to InstaDeep's focused mission of applying AI solutions across industries, such as healthcare and finance. In particular, the funds will go towards launching InstaDeep's revolutionary "Edge AI" platform, which are expected to deliver much faster training times for deep learning-based models and improve overall development experience for AI developers.
The additional capital will be used for further development of its products with a focus on research activities into natural language processing (NLP) technologies. It also plans to expand the reach of its technology globally by increasing its office footprint in Europe and Mena region. Furthermore, InstaDeep is also looking to add new talents from all over the world to tackle ambitious goals together working alongside our current team members throughout our offices located in Paris (France), London (UK), Brussels (Belgium), Casablanca (Morocco) and Nairobi (Kenya).
With this new funding round, InstaDeep plans to further its impact in global tech space while continuing their journey of simplifying Artificial Intelligence implementation worldwide through innovative products & partnerships.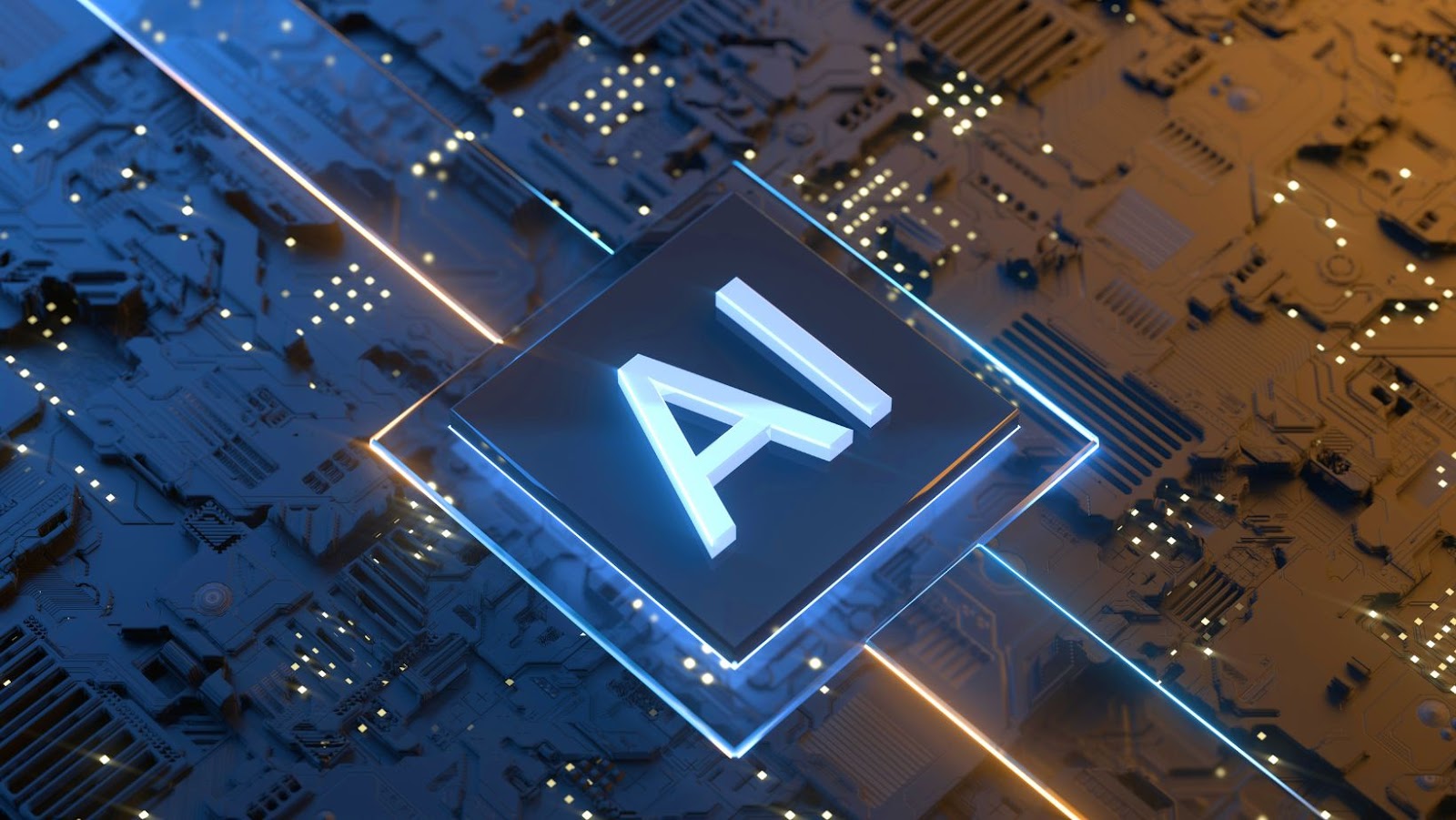 Impact of the Funding
Tunisian enterprise AI startup InstaDeep recently secured a $100m Series B funding round. This will enable InstaDeep to accelerate their growth plans and build on their success.
This section will explore the impact of this new funding on InstaDeep's operations, plans and future growth.
Expansion of InstaDeep's product offering
As a result of the new funding, InstaDeep plans to expand its product offering to include a full suite of Machine Learning and Artificial Intelligence (AI) solutions. The company's Intelligent Automation Platform, which is currently in beta, will be expanded to include Natural Language Processing (NLP), Computer Vision and Robotic Process Automation (RPA), enabling customers to utilize complex AI-based solutions at scale.
In addition to expanding its product offering, InstaDeep will also prioritize investments in customer engagement by deploying dedicated customer support teams based in Europe and Asia. The company is doubling down on international growth by introducing localized versions of the platform for global markets. In partnership with leading universities and industry leaders, InstaDeep has established research programs to better understand emerging AI technologies and explore their potential use cases.
The new funding will also enhance InstaDeep's go-to-market capabilities by building an extensive network of Global Business Development teams spread across diverse geographies like North America, Europe and Asia Pacific. By partnering with prominent technology companies like Microsoft Azure and AWS and industry experts like Deloitte Consulting, InstaDeep aims to become a globally respected AI player.
Expansion of InstaDeep's customer base
With this additional funding, InstaDeep plans to expand its significant customer base. As new customers are acquired and usage increases, the company plans to scale up its product offerings and meet the varying market demand levels. The company also plans to expand its presence globally, focusing on markets such as Europe, Asia, and South America.
The company intends to enhance its existing customer onboarding process while expanding professional service options so customers can benefit from tailored services designed specifically for their needs. In addition, InstaDeep wants to maximize the knowledge base available within their platform and continues to create resources so that customers can easily access the latest advancements in AI technology.
InstaDeep is committed to providing quality products and services for its customers. Through increased investment in customer success initiatives, customized training programs for key stakeholders in organizations worldwide and prolific collaborations amongst marketing partners – InstaDeep anticipates enhancing customer satisfaction by making it more convenient for users to conduct AI experiments on cloud platforms like Azure or GCP – plus allowing them access analytics dashboards faster than ever before.
Investing in talent and technology
InstaDeep plans to use the new funds for further development of core AI technology and research and for recruiting and investing in more talent.
InstaDeep will focus on expanding its presence across machine learning (ML) products, including deep neural networks, computer vision, natural language processing, reinforcement learning and simulation-based techniques. They will also be extending their footprint into other technology areas with potential application to intelligent automation.
In addition to investing in top talent across software engineering, artificial intelligence (AI), machine learning (ML) and data science disciplines, InstaDeep plans to invest heavily in setting up an innovation center in the Middle East region where they are based. The purpose of this center is to promote a pipeline of cutting-edge research projects between academia and industry which can help spur future innovations further.
InstaDeep's long-term vision is to eventually become a global leader in providing intelligence automation solutions that enable its partners worldwide to make better decisions faster through 'human-like' reasoning skills from AI technologies. With the new funding now injected into an already established infrastructure, InstaDeep aims for hypergrowth over the coming months.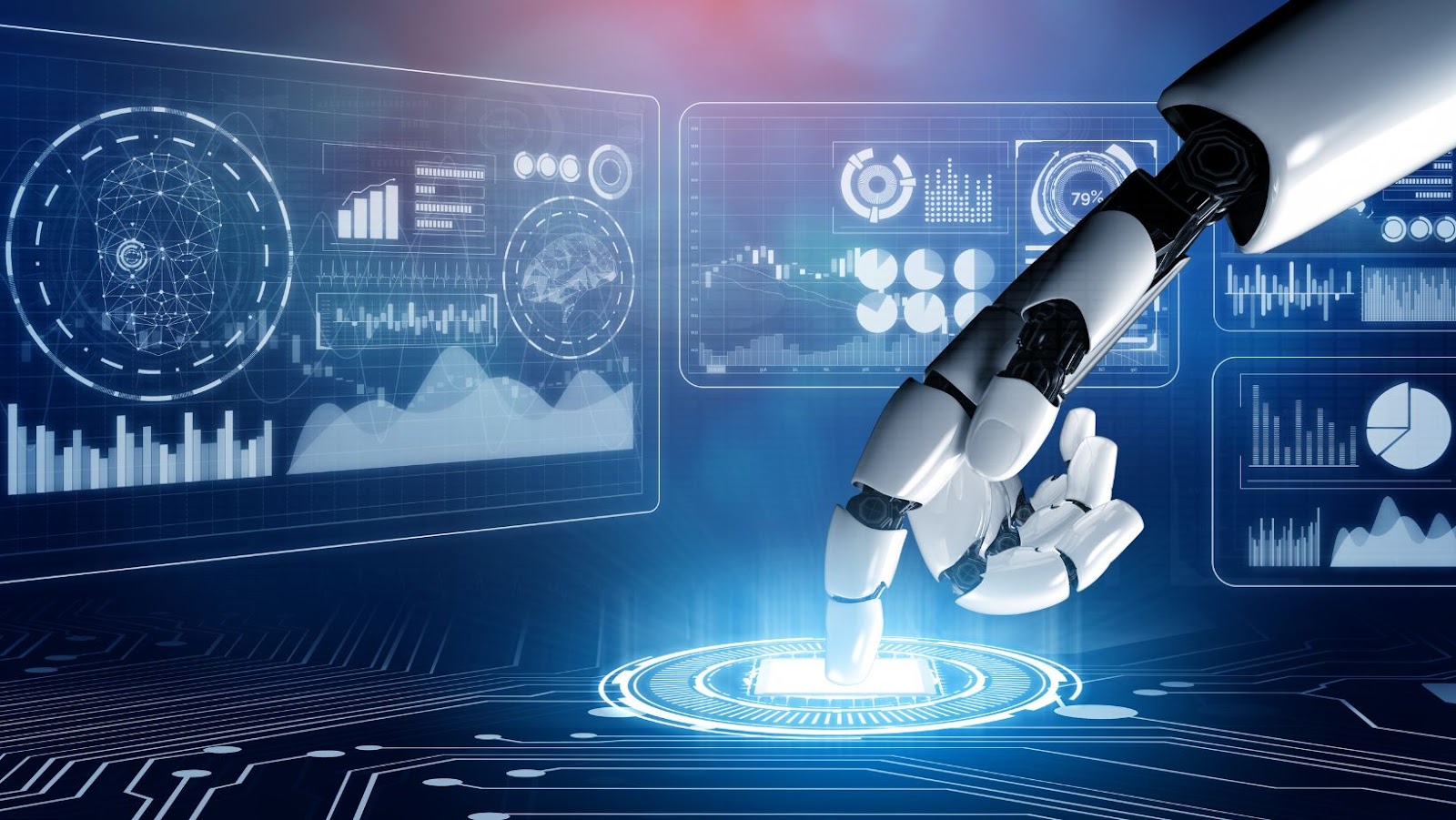 Future Plans
Tunisian enterprise AI startup InstaDeep has secured a $100 million Series B funding round, which marks the largest venture capital round in the history of Tunisia. The new funding will help accelerate the company's growth and they have outlined their plans.
This includes expanding their market reach, growing their team and investing in research and development.
Let's take a closer look at InstaDeep's plans.
Increased focus on AI-driven solutions
InstaDeep aims to increase its focus on AI-driven solutions with its new funding. This includes expanding existing product lines, developing new software and products, and training more AI engineers to achieve mass adoption of AI technology. As part of this effort, InstaDeep will be investing in research and development to speed up the process of creating AI-powered products.
The company plans to pursue collaborations with industry partners to create new services and applications that utilize the unique capabilities of deep learning technology. InstaDeep will also aim to launch a series of patents to protect their intellectual property and ensure a solid investment return.
In addition, InstaDeep plans to expand into new markets by building relationships with key customers and partners already utilizing deep learning technology. This will aid them in delivering quality products designed for specific use cases. It is also likely that more focus will be given towards developing autonomous systems for various industries such as healthcare, finance, transportation, manufacturing and smart homes.
Ultimately, InstaDeep intends to combine cutting-edge software development skillsets with world-class academic institutions specializing in artificial intelligence research to bring AI-driven solutions into practical settings.
Expansion into new markets
InstaDeep plans to use the new funding to accelerate its growth and expand into new markets in the next 12 months. The company aims to become the leader in AI-driven software solutions, leveraging its proprietary "Advance Sharp Tools" technology platform. InstaDeep's capabilities are particularly promising in smart cities, medical imaging and image recognition, providing government agencies and other organizations with valuable insights and optimizations for every decision.
InstaDeep also plans to double its headcount over the next 12 months, adding talent across engineering, sales and marketing teams and expanding its customer base in several new countries including China, Japan, Canada, Australia and South Korea. These investments are expected to bring innovative solutions to global public and private sector organizations.
The company will also continue investments into R&D on anomaly detection for retail; deep learning for robotics; simulation for autonomous vehicle fleets; automated navigation for industrial drones; meta-learning to solve AI black-box optimization problems; deep reinforcement learning with an emphasis on portfolio optimization problems, inventory route assignments and manufacturing line optimizations.
In addition to expanding into new markets, InstaDeep will focus on developing tools that enable enterprises to reduce foreign exchange risk while minimizing costs associated with planning production cycles across multiple sites in different currencies zones. The team will launch several solutions allowing customers to implement AI models aided by improved processes to better predict outcomes faster than their competitors.
Strengthening existing partnerships
InstaDeep plans to use the new funding to accelerate its growth and strengthen existing partnerships across the industry. The company's goal is to use the funding for technology research, product development and setting up partnerships with leading international companies.
InstaDeep is confident that with this additional funding, it will be able to significantly increase its product's capabilities through R&D initiatives, put in place a global team for sales, marketing and business development activities, and create key syndication alliances that will help it unlock new markets.
Furthermore, InstaDeep aims to collaborate with large tech companies and launch curated programs such as hackathons and bootcamps to develop strategic partnerships between them and external partners. By doing so, InstaDeep hopes to reach out to potential customers who have not been exposed to their technology due to limited resources or limited reach.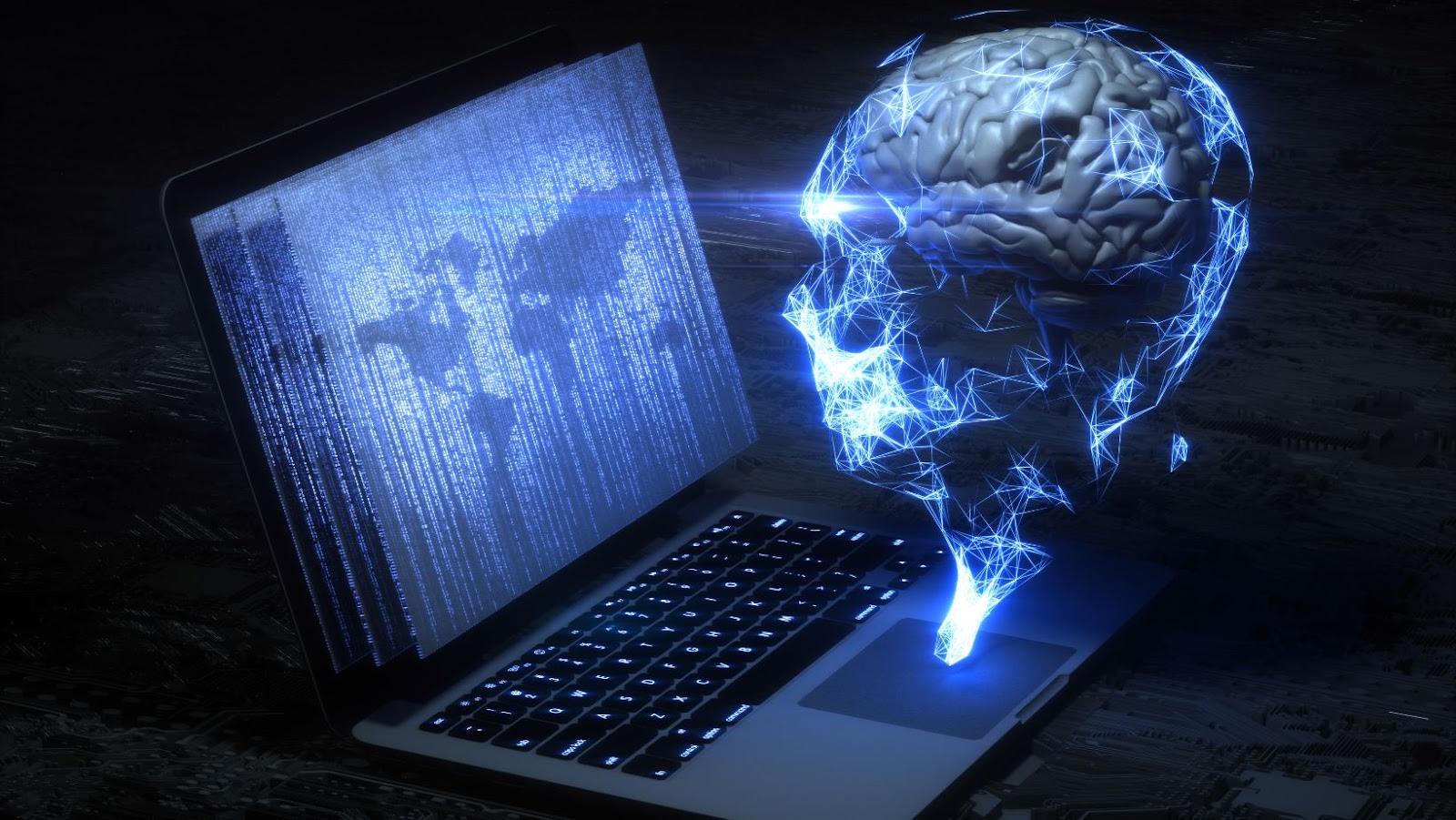 Conclusion
Tunisian enterprise AI startup InstaDeep has recently secured a $100 million Series B funding round. With this new infusion of capital they plan to accelerate their growth and become a leader in the AI market.
InstaDeep has become one of the few African AI companies to reach Unicorn status with this new funding round. In this article, we will discuss the implications of this new funding for InstaDeep and the AI industry as a whole.
Summary of InstaDeep's plans
InstaDeep plans to use the recent $10 million Series A funding injection to accelerate growth and roll-out of its artificial intelligence products. The venture will focus on deepening its machined learning product base, structuring its research and development resources, further explore partnerships with universities and research organizations, as well as continuing to develop its leading-edge AI platforms used for predictive analytics and tackling machine learning problems in natural language processing for some of Europe's largest companies.
The organization has also announced plans to expand operations internationally into India and other populous Asian markets throughout 2020. With offices in France and the UK already, InstaDeep intends to open a new center of excellence in Mumbai, facilitating collaboration with governments across India and cutting edge AI startups based in that region.
InstaDeep has made strong strides towards establishing itself as an agency cultivating breakthrough advancements within the field of AI since it was established in 2017, having received investment from luminaries like Michael Bloomberg, Lakestar Capital and Google Ventures. This newest influx of venture capital will likely propel them higher than they have previously achieved.
Impact of the funding on the Tunisian startup ecosystem
The additional funding to InstaDeep is sure to have a positive impact on the Tunisian startup ecosystem. This investment will not only be a financial boost but also bring a wealth of expertise, networking opportunities and access to innovative ideas. In addition, the increased visibility of InstaDeep's success story will encourage other local startups and entrepreneurs contributing to developing the North African country's innovation landscape.
Through regular workshops and mentorship programs, InstaDeep can provide vital resources to tech start-ups at different stages of their life cycles. This support would contribute significantly to increasing their chance of success and help them build a viable presence in the startup ecosystem in Tunisia. Additionally, the company could organize events such as hackathons that would bring together like-minded innovators and allow them to explore areas of collaboration. These support services would help nurture local talent, encouraging further growth of new technology businesses in Tunisia.
With its new funding infusion, InstaDeep has committed itself and its team to building an enhanced startup environment capable of nurturing dynamic business ideas that can positively influence global markets down the line.