InstaDeep is Committed to Using Their AI Products to Make the World a Better Place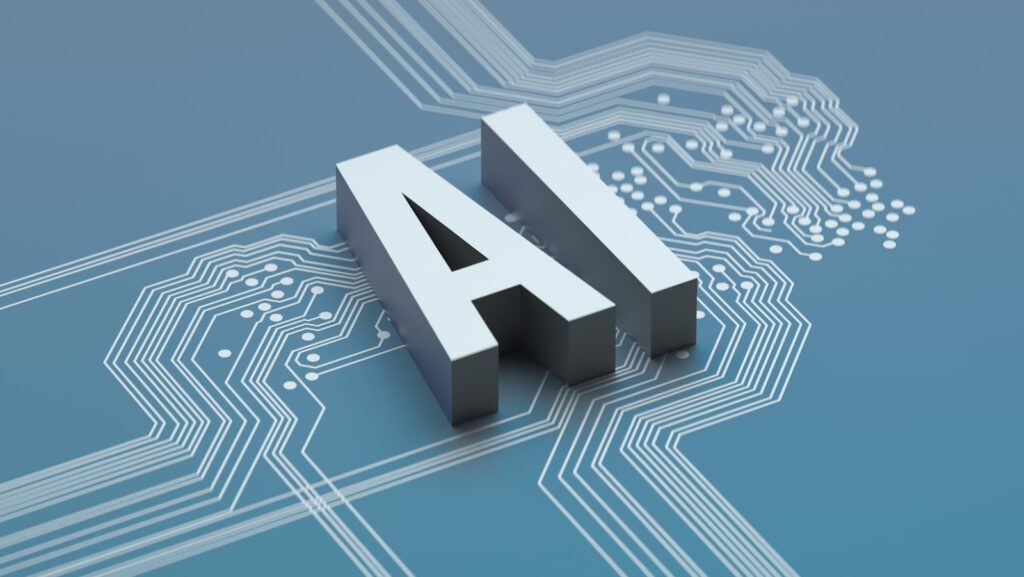 London-based InstaDeep, a tech startup, has recently raised $100m in investment funding to scale their artificial intelligence products. They are committed to using their AI products to solve difficult real-world problems and improve the world.
InstaDeep is paving the way for global problem-solving by using their artificial intelligence products, leading to social advances and positive environmental impacts.
London-based InstaDeep raises $100m to scale decision-making AI products to solve real-world problems
InstaDeep is a leading Artificial Intelligence (AI) company founded in 2013. Its team of experts and engineers worldwide aims to bring their AI products to global markets and seek applications for them in industries ranging from automotive and finance to healthcare and consumer goods. InstaDeep is committed to exploring new opportunities for both traditional services and products driven by Artificial Intelligence.
InstaDeep's team specialises in research and development, providing end-to-end solutions for organisations faced with complex AI challenges. The team works together to turn logic into intelligence, helping customers make better decisions faster. InstaDeep's solutions range from helping organisations optimise machine learning models more quickly using advanced computing platforms, to helping them identify novel approaches that use new algorithms to address today's most pressing challenges.
The biggest focus of InstaDeep's work is giving organisations the competitive advantage they need by leveraging advanced technologies such as autonomous vehicles, digital health, Internet of Things (IoT), natural language processing (NLP), image recognition and numerous other applications of artificial intelligence available today. Utilising these tools effectively can be considered a key step towards establishing trust with customers, providing a better quality customer experience while creating social change that benefits everyone in society.
The mission of InstaDeep
InstaDeep's mission is to provide the most advanced artificial intelligence (AI) technology and applications to improve people's lives and help drive value for their partners and customers. By leveraging the latest machine learning algorithms, AI tools, data, visualization techniques, product design thinking, and an understanding of human behavior, InstaDeep provides tailor-made AI solutions for various industries — from agriculture to finance to healthcare.
Their focus is not just on developing robust technology but on applying that technology in revolutionary ways to change the world. InstaDeep proudly offers companies access to top–tier AI capabilities regardless of size or industry. So whether it is a giant telecom company looking for predictive insights into user behavior or a small startup chasing a breakthrough innovation in advertising or customer segmentation, InstaDeep equips partners and customers with powerful yet easy-to-use AI tools.
InstaDeep also strives to bring AI into education by building curriculums that teach computer science classes everything from coding basics (in Python) through more high-level ML courses such as machine vision tools. The goal here is twofold: providing practical tech knowledge and skills admissions teams are looking for while inspiring students to understand how powerful this technology can be in addressing long-standing global problems. They have even setup several projects with NGOs across Asia and Africa–such as sustainable agriculture initiatives–all aimed at bringing real quality-of-life improvements in these regions while advancing InstaDeep's core mission: Making The World Better With Artificial Intelligence!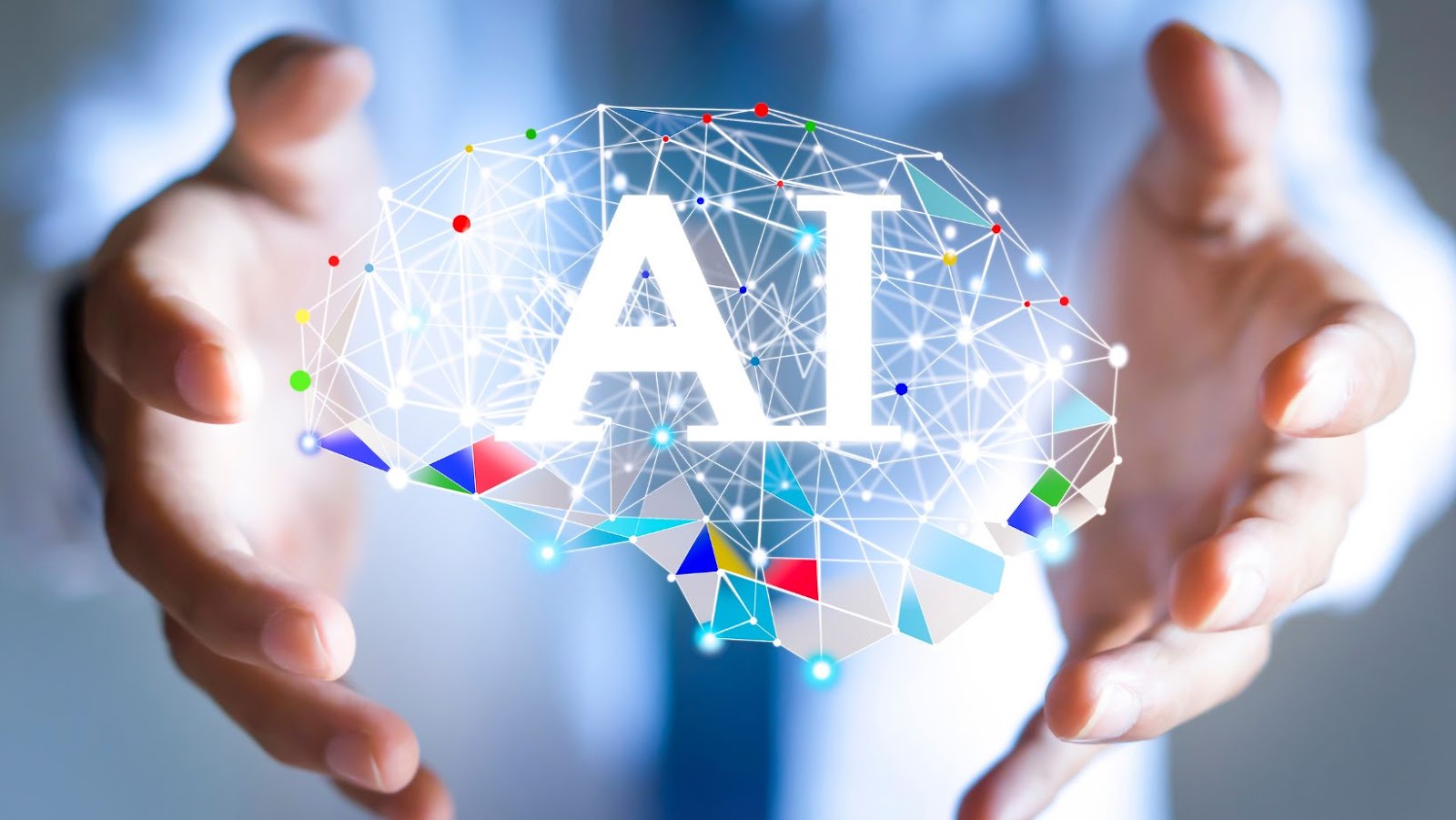 AI Products
London-based tech company InstaDeep is dedicated to using their AI products to make the world a better place. In a recent funding round, the company has raised $100 million to scale their decision-making AI products to solve real-world problems.
InstaDeep's AI products are designed to optimize decision-making and solve many issues. This article will explore the various AI products InstaDeep has developed and their benefits.
AI-powered decision-making products
AI-powered decision-making products from InstaDeep automate and optimize companies' operations. This can include tasks such as automating customer service, streamlining supply chains, optimizing predictive maintenance for wearables, or orchestrating smarter networks through technologies like Natural Language Processing (NLP), Computer Vision (CV), Reinforcement Learning (RL) and more.
Organizations of all sizes can use InstaDeep's AI services to get the most out of their resources. Companies that take advantage of this technology can benefit from dramatic cost, effort, and time savings. It also bolsters customer satisfaction by providing an enhanced user experience in various ways. Examples include customer support automation to maximize scalability, computer vision recognition to span multiple languages in text recognition systems and crowd dynamics diagnosis for improved decision making during crisis management scenarios.
A key benefit for organizations using InstaDeep's AI-powered decision-making products is the ability to quickly adapt their workflow to changing economic conditions with minimal manual input from humans. This flexibility provides an edge over other solutions that may be slow to respond or require a long testing and tweaking before they become operational. Furthermore, InstaDeep provides the capability to operate at scale while minimizing risk due to the use of advanced simulations used to develop models that are then evaluated against real data sources before being implemented in production systems.
InstaDeep is committed to using its AI backed technologies ethically and responsibly as it works towards creating a better world powered by intelligent machines that assist humanity with better planning, faster decisions, fewer errors, improved services and surveillance security applications that help protect society at large as well as individual citizens on a global stage regardless of location or background condition.
AI-driven automation
AI-driven automation is one of the most prominent applications of AI technology. It can automate many repetitive, labor-intensive tasks required in businesses and industries. AI can help process and understand vast amounts of information simultaneously, optimize tasks, drive effective decision making, and reduce operational costs.
InstaDeep leverages machine learning algorithms to analyze current job roles for automatable processes across healthcare and retail industries. AI-driven automation harnesses automated robots that carry out specific tasks—from collecting data to adding value through deep learning analysis. As a result, automation reduces human intervention dramatically. In addition, it optimizes decision making within a short period by empowering machines with deep learning capabilities backed by intelligent algorithm functioning on powerful machine hardware interacting with applications or sensors.
This technology not only helps free up human resources to work on more challenging and creative activities like strategizing for business growth or developing new machine learning models but also provides cost savings linked with optimized decision-making processes automated via AI units such as autonomous fleet management or optimizing energy consumption in industrial factories as an example. In addition, these solutions have been equipped with mobility features that allow continuous monitoring via mobile phones ensuring that repairs are done quickly away from sites when needed. This feature reduces maintenance costs while producing higher quality products in less time than if performed manually.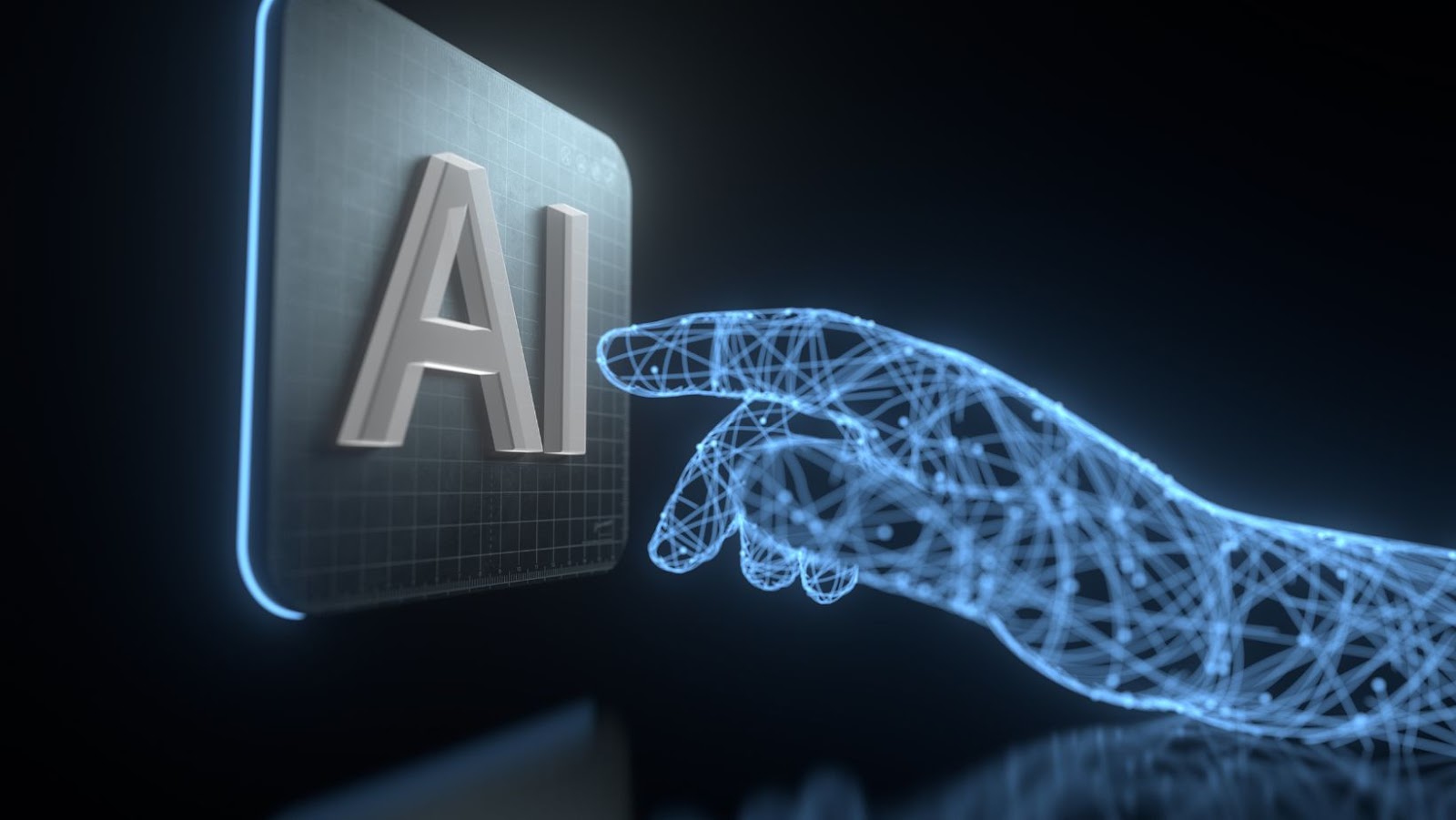 Funding
London-based InstaDeep recently raised $100 million in their Series B funding to scale their decision-making AI products. The funding round was led by Mubadala Investment Company and included the participation of existing investors such as GGV Capital and Global Brain.
This brings their total funding to date to over $120 million. With this fresh investment, InstaDeep looks to use its AI products to improve the world.
$100 million raised to scale AI products
InstaDeep, a developer of groundbreaking artificial intelligence solutions, recently announced it has raised $100 million in Series B financing. Led by SoftBank Group and Mubadala Investment Company, the funding will help support the company's mission to empower AI technology and democratize AI-driven solutions.
The financing brings InstaDeep's total amount raised to date to $150 million. InstaDeep intends to use these funds to expand its team globally, increase marketing and R&D efforts, and rapidly scale its AI products. The company's Artificial Intelligence platform provides simple solutions for complex problems with comprehensive support for all phases of AI development including research, product development & deployment and maintenance & upgrade.
InstaDeep is committed to using their AI products to improve the world by streamlining healthcare systems, reducing environmental pollution, boosting education quality and providing customized solutions for every domain. With its new partners from SoftBank Group and Mubadala Investment Company on board, InstaDeep is ready to fuel global transformation through intelligent automation powered by artificial intelligence.
Investors and partners
InstaDeep is focused on developing mutually beneficial relationships with investors and partners to realize its vision of a better world. It relies heavily on its network of investors, partners and corporate sponsors to fund the development of its technologies, ensure their efficacy and broaden their applications.
InstaDeep seeks relationships with research-oriented organizations, governments, universities and other business partners interested in developing deep learning products with ethical principles. As InstaDeep's deep learning technology progresses and gains more fidelity within mission-critical applications such as healthcare or finance sector applications, potential adoption from these sectors could dramatically increase the impact of its AI technologies. This is why global partnership support has become an important aspect of InstaDeep's funding strategy.
Furthermore, engaging with global exchanges can help position InstaDeep as a global compelling innovator in both public and private markets. This increased public visibility should reinforce the fact that if done properly, AI can benefit society through job creation or by helping improve quality of life by exposing opportunities previously unseen or inaccessible due to traditional limitations within existing technological infrastructure. By uniting global exchanges, capital sources and strategic partnerships within mission-critical industries InstaDeep can continue placing itself at the forefront of modern advances in machine intelligence while also leading the ethical adoption efforts.
Use Cases
London-based InstaDeep is at the forefront of applying AI technology to solve real-world problems. Through their AI products, they are committed to addressing complex real-world problems and making the world a better place.
Let's explore some of the use cases of the AI products.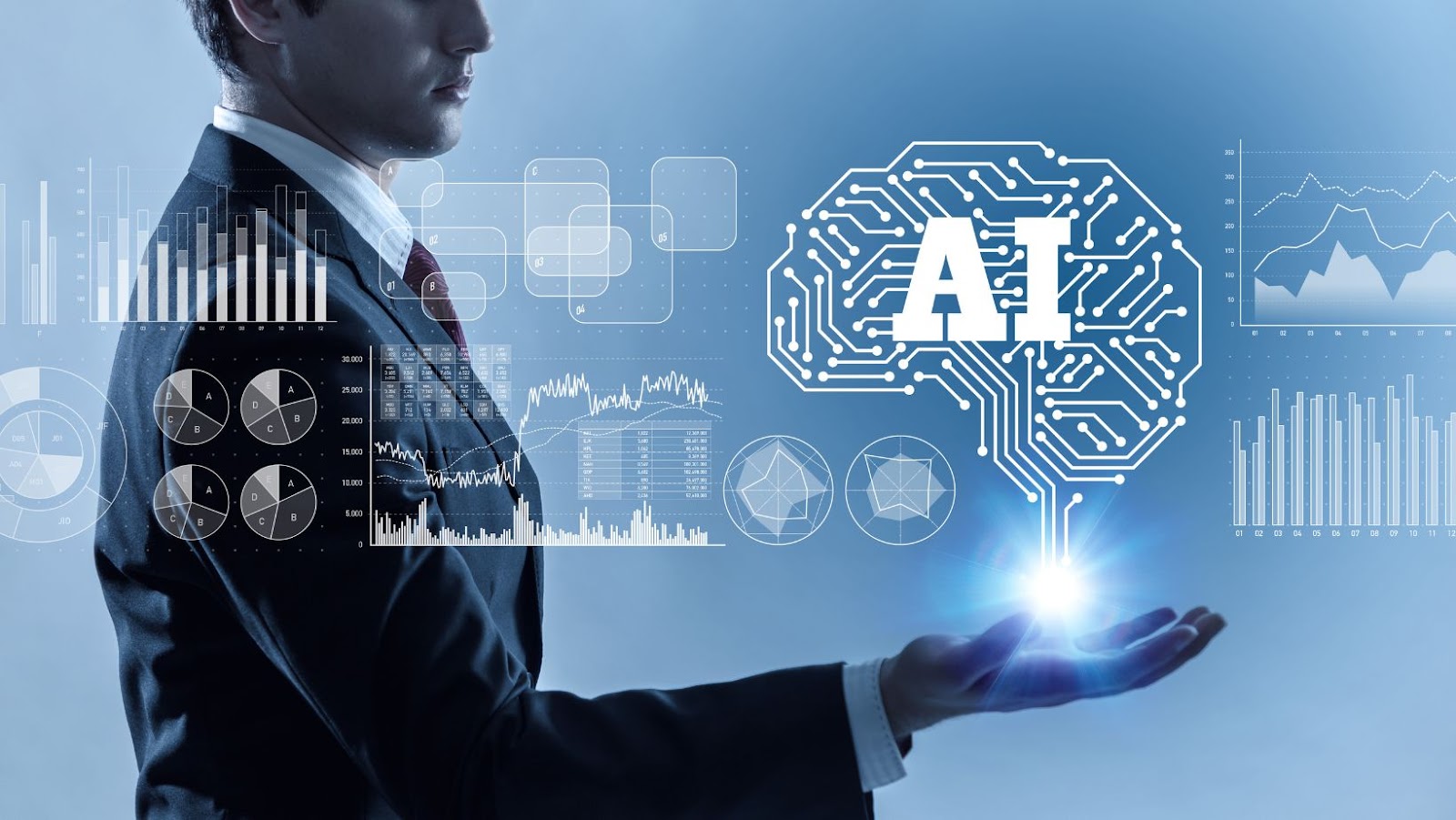 AI-driven decision-making products used in the healthcare industry
InstaDeep's AI-driven decision-making tools are used in the healthcare industry to help improve patient outcomes and streamline processes. The products are based on advanced machine learning and deep learning algorithms, which enable them to quickly assess large amounts of data to identify patterns or anomalies.
This is particularly useful for diagnosing illnesses, exploring treatments, predicting potential outcomes, or discovering new ways of treatment for difficult diseases.
In addition to being used as a tool for medical breakthroughs, InstaDeep's products can also be used to assist healthcare professionals in the day-to-day care delivery process by providing automated insights and decision support. Through their technology, hospitals can provide doctors with accurate predictions and actionable insights in real-time so they can focus more on delivering high quality care while reducing the need for expensive manual labor.
InstaDeep is constantly refining their AI models and working with healthcare providers worldwide to ensure that their products are reliable and effective in improving customer experiences and overall business performance. With InstaDeep's help, doctors can make confident decisions faster while ensuring safe practices within their facility.
AI-driven automation used in the transportation industry
AI-driven automation has been successfully implemented in the transportation industry in many ways. Automated systems can perform complex tasks such as scheduling vehicles, mapping routes, and optimizing fuel efficiency. Additionally, AI-driven algorithms maximize load factors for commercial and industrial transporters.
Autonomous technology advancements have allowed for completely driverless vehicle operation in some environments, such as underground mining and railway logistics. With these improvements, the speed and accuracy of automated decisions have increased significantly. In addition, self-driving cars have been outfitted with AI vision systems allowing them to detect their environment along with other vehicles to improve safety and navigability on the roads.
Businesses also utilize AI across multiple industries within the transportation domain, ranging from navigation and fleet management apps to predictive maintenance systems. These solutions automate operations, reduce costs, and predict changes needed to optimize performance. In addition to monitoring vehicle behavior data, AI algorithms can detect underlying issues around delivery timeslots or vehicle maintenace ahead of time so that action can be taken before larger problems arise. Furthermore, automated route planning algorithms save valuable time while minimizing environmental impacts by optimizing speed of delivery while minimizing fuel consumption or emissions output of a particular route.
InstaDeep's suite of AI products are designed to aid businesses within the transportation industry meet their goals efficiently by helping manage fleet size and performance, predict maintenance needs ahead of time so that downtime is reduced or eliminated; optimize routing through advanced software technology; securely share data between vehicles; increase engagement with customers through targeted marketing strategies; enhance analysis capabilities through visualizations; as well provide proactive recommendations for improving operations across multiple industries powered by deep learning algorithms from InstaDeep's datasets. Collectively these technologies demonstrate that InstaDeep's applications are equipped with cutting edge systems which meet the ever evolving needs for those working within the transportation sector.
Impact
London-based InstaDeep, a company dedicated to using their powerful AI products to improve the day-to-day lives of people worldwide, recently raised an impressive $100 million to bolster their efforts in solving real-world problems with AI.
InstaDeep is on a mission to create a better future for us all through their commitment to using the latest AI technologies and finding innovative solutions to global issues.
Positive impact of AI products on the world
InstaDeep is committed to leveraging the power of artificial intelligence (AI) to make a positive, long lasting impact on the world. Their AI products, solutions and services are designed to help people and organizations worldwide, from health care institutions to small businesses. Through their AI products, InstaDeep seeks to improve access to education, stimulate economic growth and reduce global poverty.
InstaDeep's AI solutions are being used in many industries across the globe. For example, their technology is aiding medical professionals with early diagnostics in difficult-to-detect diseases such as breast cancer. InstaDeep's artificial intelligence projects also transform how different industries work by helping automate and optimize processes that can lead to improved efficiency and higher profits at lower costs. In addition, they are continuously innovating new technologies that enable cheaper travel around the globe and easier access to online jobs for those with limited opportunities or limited resources.
InstaDeep firmly believes that using AI can create exponential social benefits worldwide. They heavily emphasize ethical constraints in their product development process so as not to cause any negative repercussions or cyber security risks on society. The ultimate goal for InstaDeep is a better future for everyone— one that is powered by AI technologies and improved through collaboration between humans and machines alike.
How InstaDeep is helping to make the world a better place
InstaDeep is actively using the research and development of their AI products to make the world a better place. Through cutting-edge technologies such as natural language processing, enterprise management solutions, and image recognition systems, InstaDeep is dedicated to improving societal welfare by helping organizations automate mundane tasks and optimize operations.
The installation of InstaDeep's AI system has already made it possible for governments around the world to access real-time data on a variety of topics, such as power grid utilization or disaster relief. This data helps organizations to take swift corrective measures when necessary – giving them an edge on response times.
AI assisted automation has further enabled governments with past obstacles – from reducing manual paperwork to streamlining document verifications. By utilizing powerful machine learning algorithms, organizations can process huge amounts of data in little time – allowing for more efficient operations and faster decision making without sacrificing accuracy or quality. As a result, more resources are freed up for other activities.
Additionally, social policies can be tailored based on accurate predictions thanks to the application of AI across multiple industry domains – from healthcare and finance to retail and education. This guarantees that social welfare improves due to refined policy shaping processes resulting from AI's ability to quickly identify anomalies in vast volumes of available data sets.
At InstaDeep we take pride in knowing that our AI has touched so many people's lives worldwide by assuring that their livelihoods are secure due to improved government policies and faster decision making powered by easy access via AI-assisted automation systems.
About Author