Copia Global Plans to Expand Into New Markets in Africa in the Future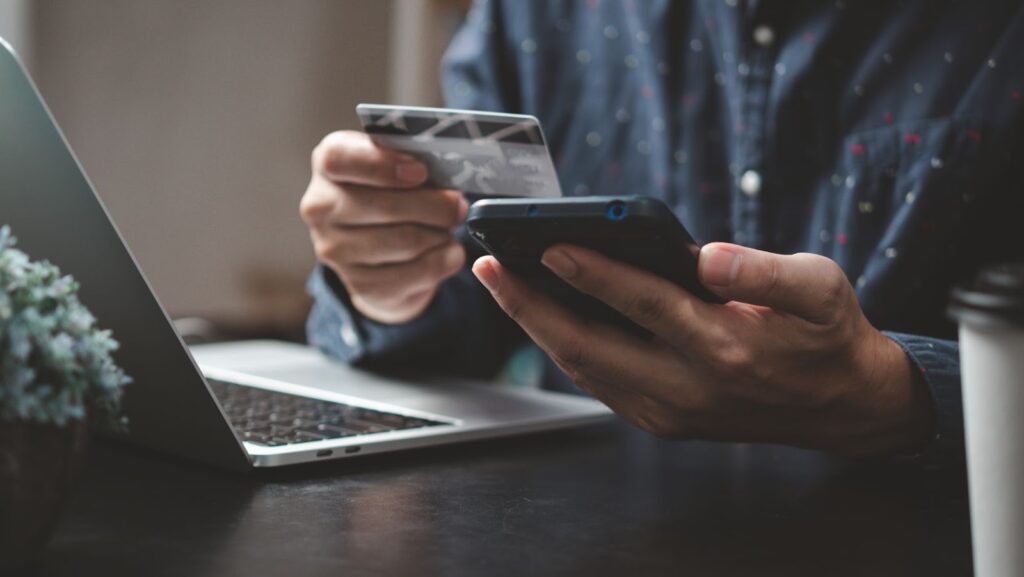 Copia Global is committed to providing value for customers and society. We are a leader in innovation and technology, and our products and services create a positive economic impact for Africa. As part of our mission to become a global leader, we are actively planning opportunities to better serve our customers by expanding into new African markets.
Spanning the continent of Africa, hundreds of vibrant cultures, stunning landscapes and diverse economies create unique opportunities for us to explore. The potential markets within this region can offer Copia Global the chance to bring its world-class products and services to underserved populations needing reliable supply-chain solutions.
We have assembled key teams focused on market expansion working diligently on potential partnerships and investments necessary to open up new African markets while delivering sustainable results. Utilizing our pioneering technology, dedicated personnel, innovative ideas, reliable partners and superior customer service, Copia Global is prepared to help create an improved trade ecosystem for all parties involved as we continue scaling up in Africa's growth markets.
Kenya's Copia Global raises $50m Series C to ramp up African expansion
Copia Global, a Kenyan-based digital commerce platform, has recently secured a $50 million Series C funding round. The company aims to become one of the top e-commerce players in Africa by expanding into new markets. Along with their goal to reach millions of people, they aspire to become the leader in fintech solutions on the continent.
This article takes an in-depth look at Copia Global's plans and mission to revolutionise African e-commerce.
Overview of Copia Global
Copia Global is a technology platform that aims to reduce food insecurity and bring more resources to people living in rural communities in sub-Saharan Africa by creating an online marketplace for rural farmers, traders, and local providers. Founded in 2013, the company uses its technology platform to ensure fast trading of goods and services in remote areas so everyone can access safe, affordable products regardless of location. Copia provides its customers with a low cost doorstep delivery service enabling them to easily access essential items such as food, hygiene products, agricultural inputs, electronics and children's school supplies.
The platform also helps farmers increase their income by providing them with the means to connect with buyers who are willing to pay higher prices for their produce. Furthermore, Copia allows negotiation between the parties while ensuring transparency in all transactions. This enables rural farmers access markets closer home instead of making long trips into distant markets or cities where there is no guarantee of selling their products at high prices.
By allying with local organizations such as government agencies, women groups and farmer cooperatives, Copia works towards expanding its social impact as it helps these groups increase incomes and secure livelihoods along the entire value chain (from farm & market). The company currently operates across four countries – Kenya, Uganda , Rwanda & Tanzania – and plans to expand into new markets in Africa.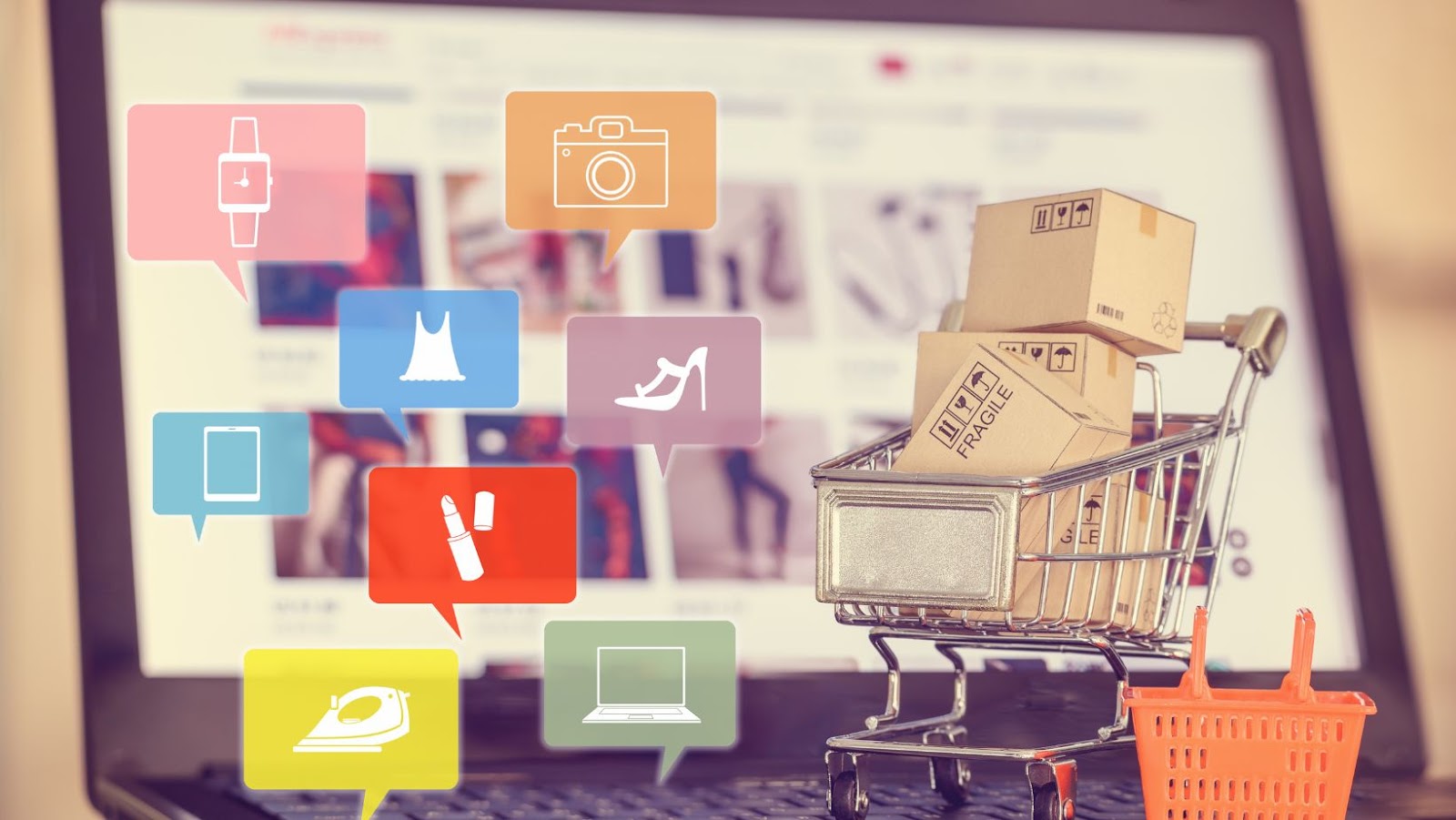 Copia Global's current market presence in Africa
Copia Global is present in four African countries; Kenya, Uganda, Nigeria, and Ghana. They have enabled over 600,000 smallholder farmers to access online markets and have supported agricultural transformation initiatives. They also run initiatives to support smallholder farmers' market access in Mozambique and Tanzania.
To facilitate their expansion plans into additional markets in Africa, Copia Global has focused on developing a deeper understanding of the local contexts of each country they are present in. This strategy has included activities related to understanding the unique farming practices of local farmers, their current access levels to agricultural products such as inputs and supplies, and customer profiles and pricing trends.
Copia Global has also been actively engaging market systems stakeholders to ensure collaboration as it relates to the delivery of services for their customers. They are also actively working alongside technology partners to develop innovative platforms that can be easily adapted for better market engagement. This will provide potential for increasing efficiencies in distribution networks and supply chains across the continent.
Clearly illustrating Copia Global's involvement with its local African markets will be key for potential investors who seek a deeper insight into the vision and objectives of this pioneering organization as it looks towards expanding its presence on the continent in 2021.
Expansion Plans
Copia Global is planning to expand its operations into new markets in Africa. The company recently announced it had raised a $50m Series C to fuel its expansion plans. This news follows the company's tremendous growth in key African markets, fueled by its innovative products and services.
As Copia Global looks to expand further, let's explore the potential new markets and the strategies it may employ to expand its reach.
Goals of expansion
Copia Global recognizes that expansion into the African market is an important stage in its business growth and is committed to ensuring successful advancement into new markets. The company's goals include:
Developing a sustainable presence in Africa.
Leveraging the continent's wealth of resources and our expertise in delivering effective solutions to meet local needs.
Concentrating on opportunities combined with maximizing impact.
Contributing to the economic growth and wellbeing of Africa's people.
To achieve these goals, Copia Global plans to build strong relationships with local governments, industry leaders, social enterprises and communities by creating efficient delivery systems tailored for local contexts. Additionally, investments in resources such as talent acquisition will be a priority so that Copia Global can provide jobs and develop capacity locally.
The company also intends to create public-private partnerships that bridge gaps between public sector needs and supply-side solutions by leveraging private sector capacity and financial resources. Furthermore, strategies for achieving lasting community impact are being developed including long-term plans for securing funding sources. Ultimately all investments will be made to create sustainable systems that ensure lasting societal value.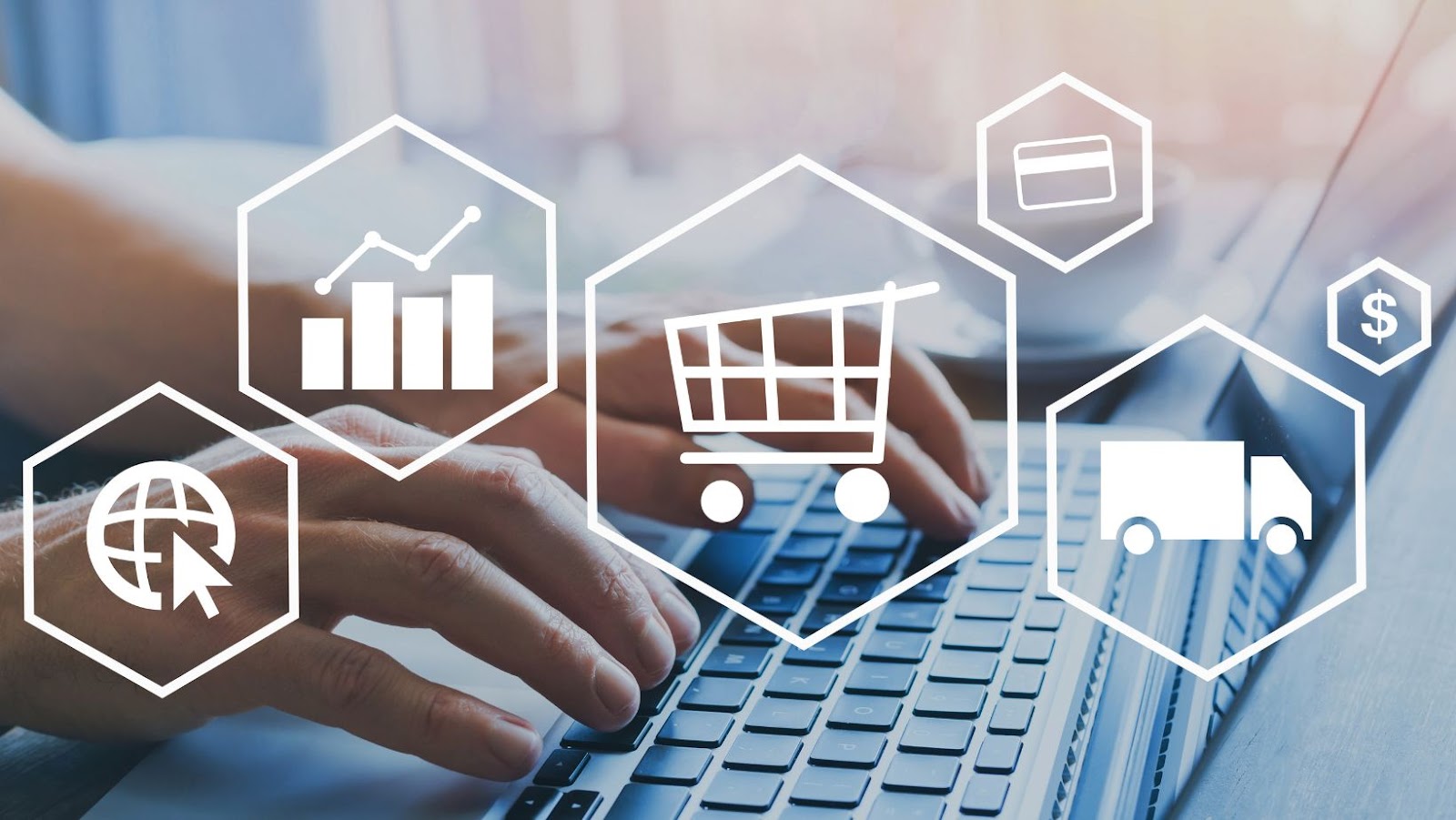 Potential markets for expansion
For Copia Global to achieve its goal of expanding into new markets in Africa, it has identified and considered several potential markets for entry. The type of markets, their size, level of development and growth potential should all be considered when deciding on the most suitable market.
The most obvious candidate is the largest markets in Africa, such as Nigeria and South Africa. Nigeria is one of the largest economies in sub-Saharan Africa with a large population of over 180 million people and high growth potential. South Africa also offers much promise with a larger total economy than Nigeria, although its population is smaller at 56 million people.
Another important factor to consider is smaller markets with good growth potential despite their relative size. These include but aren't limited to countries like Kenya, Ghana and Tanzania which have seen recent surges in economic activity driven by rising international investments and exports from natural resources like copper and gold. Additionally, countries such as Ethiopia are now emerging on the global stage as attractive destinations for business investment due to its political stability record in contrast with many African nations and efforts to address poverty via rapid economic growth – estimated at 10-11 % annually since 2016.
Ultimately Copia Global will need to carefully evaluate each market individually before deciding which country or countries would be best suited for entry. Besides analyzing general conditions about each country's population size & GDP percentage or economic conditions & rapid development stages among other factors; studies should also assess the presence & acceptance level by local customers/consumers towards digital payment methods/apps – an area where Copia Global can offer unique supportive infrastructure given their global experience in this field – which could create an edge over competitors in that particular geography.
Benefits of expansion
Copia Global's expansion into new markets in Africa will bring numerous benefits to the region. This includes access to products and services that Copia Global provides, such as online payments, food delivery and financial services. Expansion into these markets could create more job opportunities, boost economic growth, improve regional living standards and increase the general accessibility of products and services.
One area in which this expansion may be particularly beneficial is access to financial services. Copia Global's expansion could provide individuals access to banking, insurance and other forms of credit, leading to increased household wealth. This would enable them to undertake more personal savings and investments, further driving economic development in the region.
Additionally, expansions may result in an overall improvement of infrastructure or technology in the regions Copia Global moves into. For example, Copia Global plans to set up mobile payment platforms that utilize mobile money for transactions such as shopping or transferring money between people. This sort of technology can help make it easier for individuals to purchase goods without relying on traditional banking practices or payment methods like cash or cheques, which are much slower and less secure than digital transfers .
Finally, expanding into new markets can also lead to increased access for local businesses and improved marketing opportunities for these businesses due to increased exposure from Copia Global's brand name recognition. These factors alone could positively affect small and large businesses located within the markets chosen for expansion by Copia Global.
Challenges
Copia Global is a Kenyan-based e-commerce startup that has raised $50m in a Series C round of funding to expand across Africa. Despite the huge potential of the African market, entering new markets comes with challenges.
In this section, let's look at the challenges that Copia Global may face while implementing their expansion plans into new African markets.
Potential challenges of expansion
Expanding into new markets in Africa can present Copia Global with many potential challenges, including economic, geographic, cultural, and regulatory implications.
Economic: It is possible thatAfrican markets may not have the same economic purchasing power as other international markets. This could affect pricing structures and competitive advantages when competing with other marketplaces. Additionally, the stability of local currency can impact the exchange rate losses that need to be accounted for when planning expansion into African markets.
Geographic: The location of the African continent may present potential logistical issues due to its large size and variety of locales spread across numerous countries. As a result it would be important to consider supply chain management implications so that necessary resources and products can efficiently reach all stores or end-users in each locale.
Cultural: Delivering successful solutions in foreign countries requires research into local customer preferences and expectations and monitoring regional trends that may affect demand or sale patterns. Leveraging existing cultural or religious norms can help Copia Global retain their brand identity while still customizing products for their target customers.
Regulatory: In many African countries there are regulations in place to protect domestic businesses from multinational companies. A thorough analysis of such laws should be conducted before attempting any form of expansion to understand all limitations on trade as well as taxation requirements for foreign businesses operating within Africa's borders.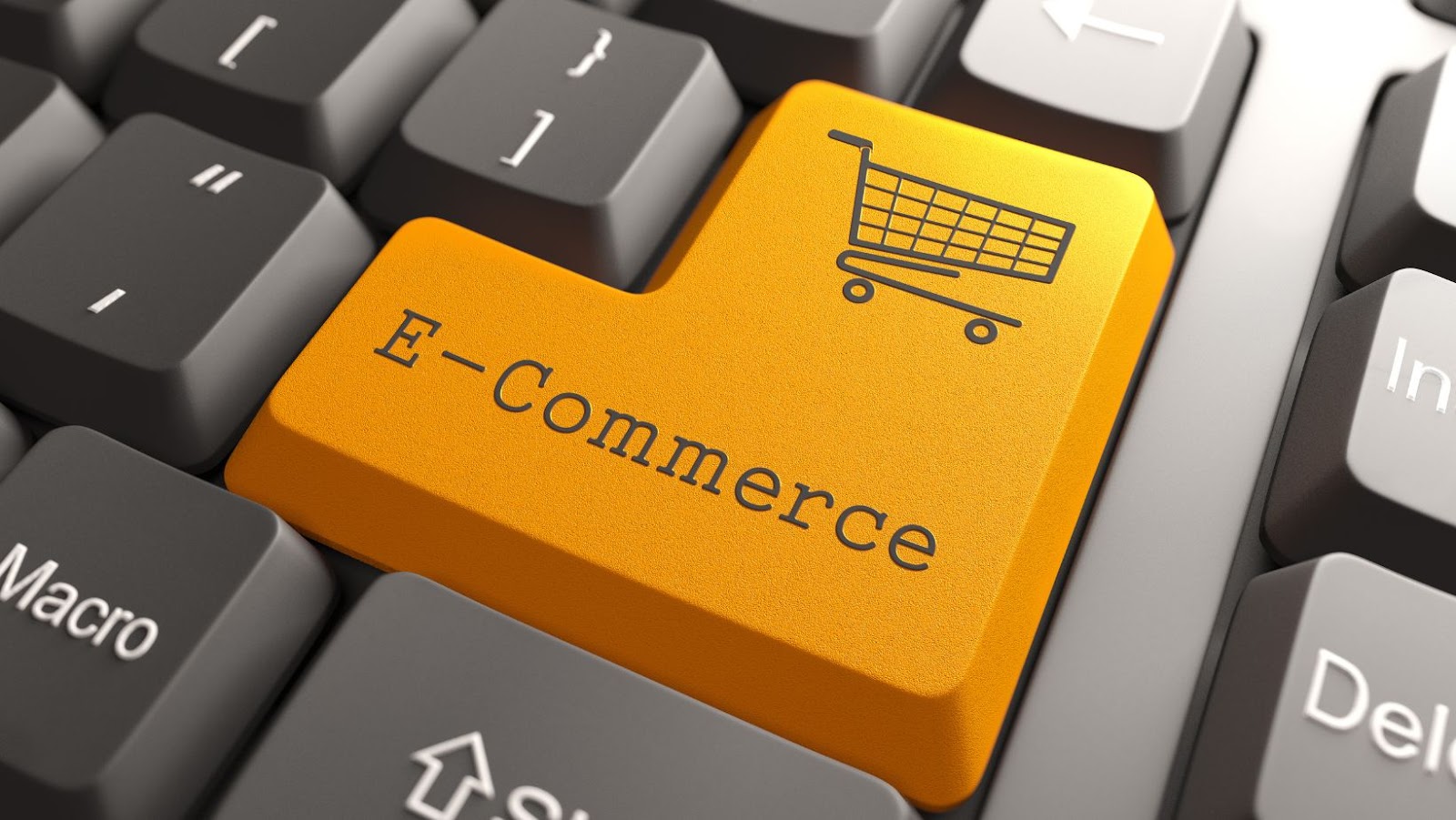 Strategies to mitigate challenges
As Copia Global plans to expand into new markets in Africa, it is important to prepare for the various challenges that may be encountered. Knowing the local market dynamics and developing appropriate strategies to mitigate potential risks is essential for any organization planning to enter foreign markets. Here are some strategies that Copia Global could use to help ensure a smooth transition:
1) Understand local conditions: Political and regulatory uncertainties can hinder the success of any international expansion effort. It is therefore important to research these issues thoroughly before proceeding with any market entry plan. Also, specific factors related to the target market such as its economic climate, access to resources, taxation system and any socio-cultural considerations should be considered.
2) Establish alliances: Identifying potential partners in the target market who have established relationships and networks can help minimize many of the common obstacles associated with entering foreign markets. Organizations often ally themselves with their local counterparts as this provides an easier path for getting up-to-date market knowledge, providing better access to resources or obtaining preferential treatment from government bodies such as tax concessions or permits.
3) Assess marketing approach: As Copia Global looks towards entering a new African country it must consider crafting a unique marketing strategy to achieve success. This means considering different aspects from product positioning, pricing models and promotion mix within each region or country being targeted.
4) Train staff: Equipping personnel with necessary skills for working in a different culture will allow them to better connect with locals by becoming more aware of their concerns and needs. Companies can facilitate intercultural training programs through external consultants or internal training activities that allow employees to understand how to interact effectively while on overseas assignments or when dealing with customers remotely via technology platforms such as telephone or email communications systems.
By utilizing these four strategies, Copia Global can mitigate much of the risk associated with expansion into unknown markets while setting up operations more efficiently using specialized staff skilled at adapting regional demands quickly and competently so that the company's vision for success doesn't run aground due unforeseen circumstances along its journey towards steady growth across Africa's markets.
Conclusion
In conclusion, the expansion plans of Copia Global into new markets in Africa offers the opportunity for growth and access to a new customer base. With the proper strategies, this can lead to increased profits and market share. This expansion must be carefully planned, keeping objectives, investment costs, cultural barriers and logistics in mind. The company should consider its flexibility on changes of policies as well as other changes that will come with the markets' adaptation.
Additionally, since many people prefer local stores for grocery shopping more than online ones for convenience reasons, understanding how these stores operate will be essential in ensuring a successful operation. Working together with local partners is therefore seen as a priority to succeed with their future business endeavors in Africa.
Overall, Copia Global must take extra caution when venturing into these markets to protect their investments while making informed decisions that benefit their company and the communities where they plan to do business.
About Author